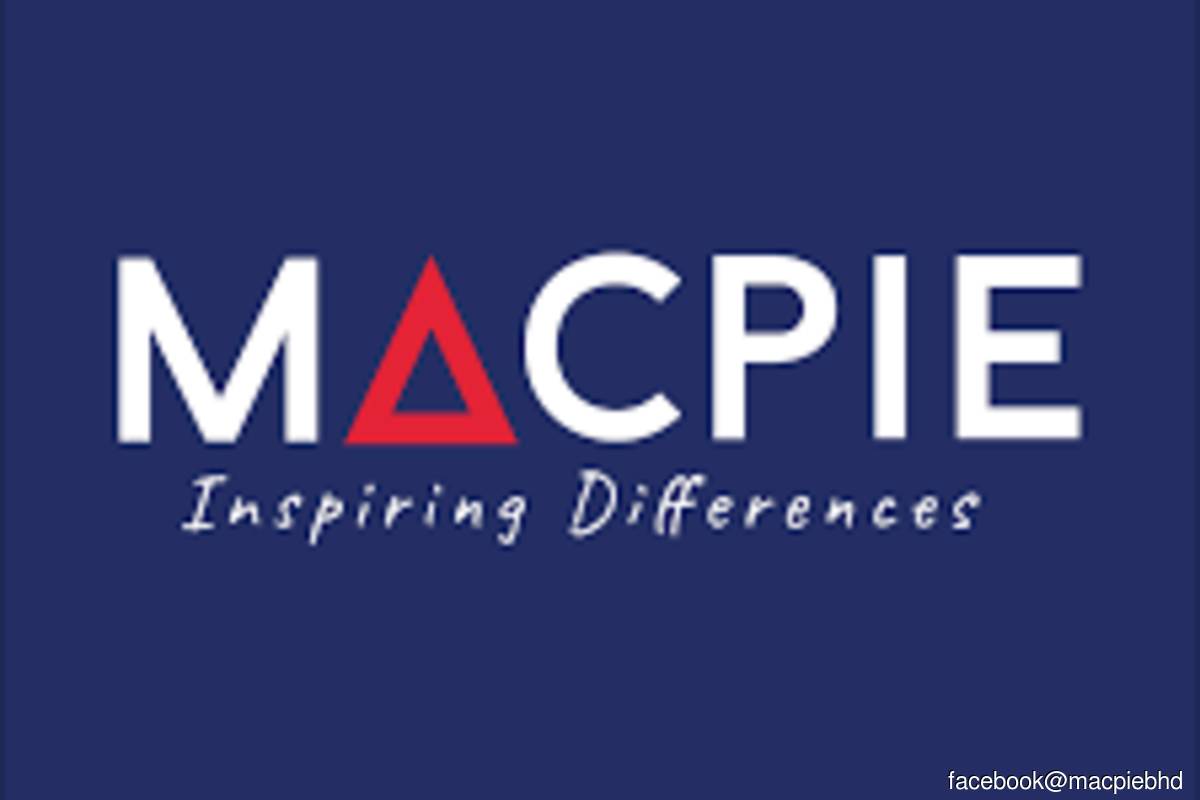 KUALA LUMPUR (Sept 14): Macpie Bhd, which has received an unusual market activity query from Bursa Malaysia today following the recent spike in its share price, says its largest shareholder has exited the company after disposing of a 24.54% stake in the company on Friday (Sept 11).
In a stock exchange filing, the information technology services company said it has received notifications from its executive director Ng Chee Heng and the latter's private vehicle SEG Capital Intelligence Sdn Bhd that SEG Capital has disposed of 86.71 million Macpie shares via the open market. 
The shares were disposed of at 33 sen apiece, Macpie noted in a separate filing, which meant a total of RM28.61 million. 
Other than that, it said it is not aware of any other corporate development, rumour, report or any other possible explanation that could account for the UMA.
Macpie was the 19th most actively-traded counter on the local bourse today, with 77.33 million shares done.
The stock finished 21.43% or nine sen higher at 51 sen today, giving it a market capitalisation of RM180.18 million. The stock, which was trading at 10 sen per share in early August, has jumped 410% since.
According to Macpie's Annual Report 2019, its second largest shareholders were its chief executive officer and executive director Leong Seng Wui and Leong Seng Hoong, who held a deemed interest of 23.97% or 84.69 million shares in Macpie via Open Adventure Technologies Sdn Bhd.
However, Seng Wui and Seng Hoong ceased to be substantial shareholders after Open Adventure sold 70 million shares representing a 19.81% equity stake in Macpie on Sept 7.
The stake appears to have been bought by Ace Solutions Investments Ltd, who emerged as a substantial shareholder in Macpie on the same day, with the same amount of shares.