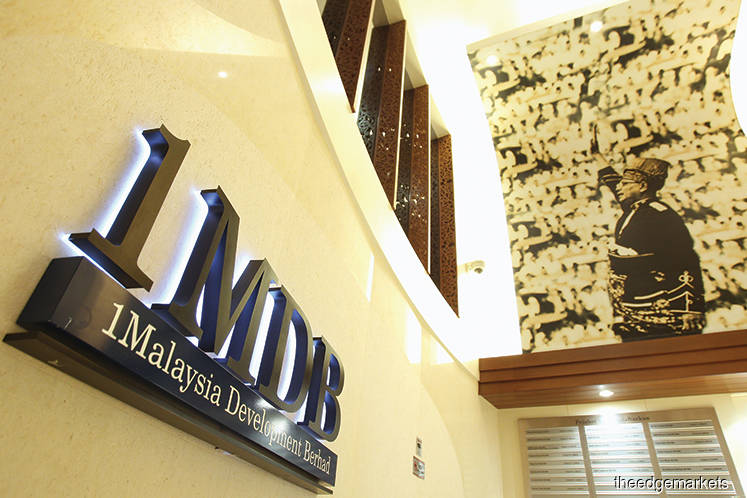 KUALA LUMPUR (June 25): Five entities and two individuals — including Umno and Datuk Seri Hasan Malek, a former Domestic Trade and Consumer Affairs Minister — need to appear before the High Court today in relation to the civil forfeiture suit filed by the Malaysian Anti-Corruption Commission (MACC) to recover money allegedly misappropriated from 1Malaysia Development Bhd (1MDB).
The suit was filed at the Kuala Lumpur High Court on June 19 under Section 56 of the Anti-Money Laundering, Anti-Terrorism Financing and Proceeds of Unlawful Activities Act 2001 (AMLA), seeking to seize RM270 million in funds linked to 1MDB.
Among 41 entities and individuals who had been named by the MACC, the suit against five entities — namely Umno, Umno Sabah Liaison Committee, Wanita MCA, Perano Sdn Bhd and Binsabi Sdn Bhd — and two individuals — Hasan Malek and Abdul Manan Ismail — had been set for case management tomorrow before the High Court Judge Justice Mohamed Zaini Mazlan.
Last Friday, MACC chief commissioner Latheefa Koya said the suit had been broken down into several smaller applications by the High Court, due to the large number of entities involved.
These funds were purportedly disbursed via an Ambank account opened under the name of former premier Datuk Seri Najib Razak.
The entities or individuals named can challenge the forfeiture suit in court by filing in their notice of appearance and respective affidavits to convince the court that the civil forfeiture action should not be allowed.
In addition, the civil forfeiture suit filed by the MACC is to ensure the monies received by the entities or individuals are not dissipated.
According to MACC, Umno was the biggest recipient of the dispersed money as the former ruling parting received some RM212 million of the total RM270 million.
Below are the details including how much money MACC is claiming from the first batch of entities and individuals:
| | |
| --- | --- |
| Entities/individuals | Amount |
| Umno | RM212,965,413.61 |
| Umno Sabah Liaison Committee | RM1,254,113.24 |
| Wanita | MCA RM300,000.00 |
| Perano Sdn Bhd | RM337,634.78 |
| Binsabi Sdn Bhd | RM277,250.00 |
| Hasan Malek | RM100,000.00 |
| Abdul Manan Ismail | RM265,146.16 |
Read also: How much money MACC is claiming from each of the 41 respondents in its civil forfeiture suit