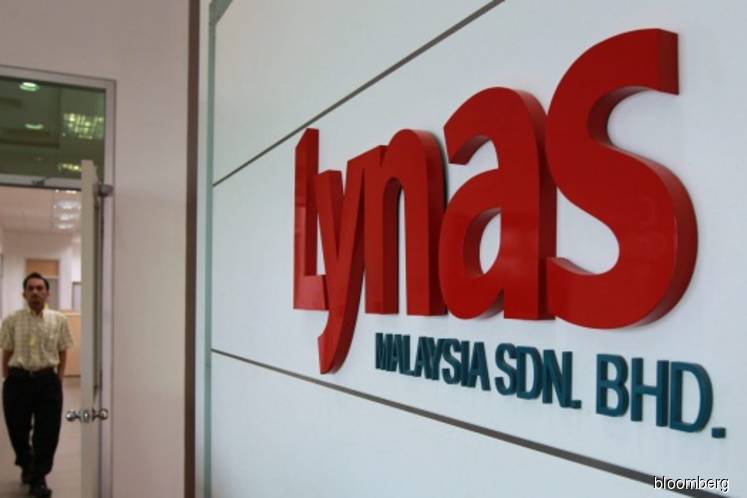 KUALA LUMPUR (Nov 28): DAP lawmaker Wong Tack (PH-Bentong) is calling on the Malaysian Anti-Corruption Commission (MACC) to investigate regulators whom he is accusing of having indulged Lynas Malaysia Sdn Bhd's alleged mismanagement of its radioactive waste at its Lynas Advanced Material Plant (LAMP) in Gebeng, Pahang.
Speaking to reporters at Parliament lobby today, Wong, who is also chairman of Himpunan Hijau, the environmental group that is leading protests against LAMP, said he witnessed Lynas leaving its radioactive waste in the open during his visit to the plant.
"This is severely illegal. I've seen it with my own eyes when we visited the plant; I don't know how the regulators do their job. Therefore, I am calling for an investigation into the regulators. It is time for MACC to be involved, to investigate how this can be allowed to happen over the last six years.
"The plant is designed to run for 20 years. Six years have passed now, and there're 14 more years to come. Imagine how much more waste they would generate," he said.
Wong also said Himpunan Hijau is committed to its stance since the beginning of the movement, which is to push for the immediate closure of LAMP.
"Lynas' current operation is already considered breaking the law. They left their operation's waste in the open over the past six years — 1.5 million tonnes of scheduled waste, about one third of them are radioactive. They just park it outside their plant's backyard, with a thin lining," he said.
"That alone means the whole monitoring mechanism has collapsed. We don't know what is the actual quantity [of radioactive waste that has been produced], because Lynas did not even pack them in any form of packaging — like container —nor did they seal the waste, which exposes them to severe weather," he added.
Yesterday, Lynas Corp Ltd chief executive Amanda Lacaze reportedly said the group is considering a temporary shutdown of LAMP's Neodymium and Praseodymium (NdPr) production in December this year, due to a delay on a routine application to increase annual production, according to Australia news portal The Australian Financial Review.
Lacaze also said she has met with Prime Minister Tun Dr Mahathir Mohammad to deliberate on the matter.
"There's a number of important personalities in Malaysian politics and it's important that they all understand the truth and the facts about Lynas," she reportedly said. Lynas Corp is the parent company of Lynas Malaysia.
Wong today said he does not understand Lacaze's motive in mentioning the group's planned temporary shutdown, ahead of government's instruction.
"I don't know what is Lynas chief executive's motive by jumping the gun to say that they are closing the plant next month, before the authority's order. In my opinion, Lynas should be closed immediately, this has been our stance since the beginning, we hope the enforcement body would take action," he said.
Malaysia's government has established a LAMP executive review committee to look into the matter in October, and the team of researchers is slated to present their report to the government yesterday (Nov 27).
On Monday (Nov 26), Parliament approved the formation of a caucus, headed by Wong and Nor Azrina Surip (PH-Merbok), to study the review report.
However, Wong today said he has no access to the review report yet, and that the caucus has yet to obtain an appointment to discuss the matter with Minister of Energy, Green Technology, Science, Climate Change and Environment, Yeo Bee Yin.
"I have not obtained the review report, but I believe the Minister has got it yesterday. The deadline was yesterday. We are not sure when the minister would reveal the report to the public," he said.
On Lynas effort to lobby senior government officials to ensure LAMP's going concern, Wong said the company is misleading Putrajaya by saying its operation is harmless.
"They have been doing this [lobbying senior ministers]. That is what they are good at, by influencing the highest echelon of the government, including Prime Minister Office, what they [Lynas] are trying to say is the whole operation is harmless, which is ridiculous," he said.