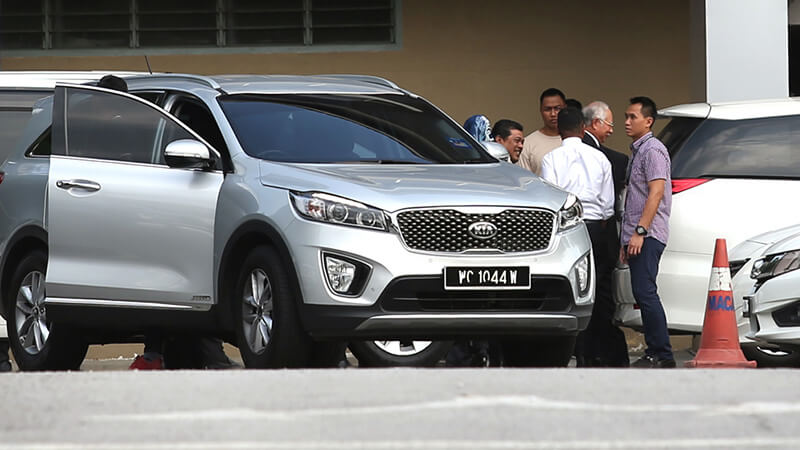 Najib arriving at the MACC premises for questioning. Photo by Chu Juck Seng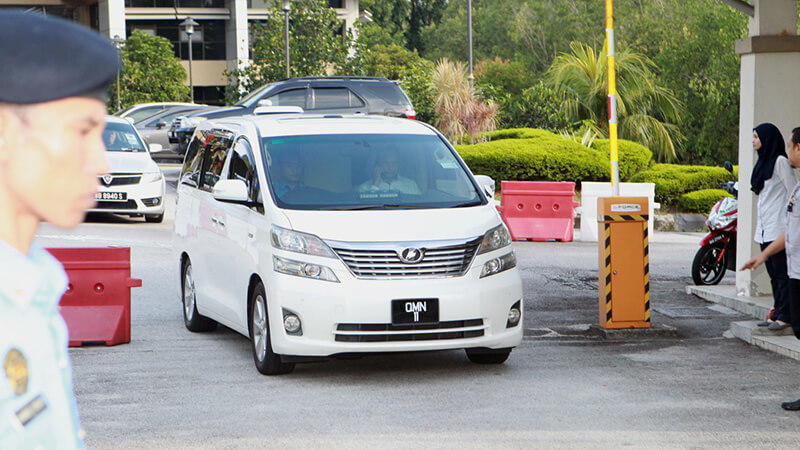 Najib leaving the MACC premises. Photo by Chu Juck Seng
KUALA LUMPUR (Aug 7): Former prime minister Datuk Seri Najib Razak, who arrived at the Malaysian Anti-Corruption Commission (MACC) at 4.58pm today, left the commission's academy here after being questioned for under one hour over allegations of graft related to SRC International Sdn Bhd. This is the second round Najib was questioned by the anti-graft agency – the first round was on May 22 to 24 when the former premier was questioned over the same issue.
Najib was spotted entering the MACC premises at Jalan Duta, accompanied by his lead defence attorney Tan Sri Dr Muhammad Shafee Muhamad Abdullah.
He left the building at 5.46pm, with an officer notifying the reporters waiting outside that Najib had left in one of the four vehicles. Earlier, the officer said Najib was not expected to be held overnight at the premises, pending his court case management tomorrow.
It is unclear whether Najib was questioned over new sets of charges involving troubled 1Malaysia Development Bhd (1MDB) or regarding existing charges against him in relation to funds owned by SRC International, a former subsidiary of 1MDB.
Earlier news reports quoted MACC sources as saying that Najib will be facing three fresh charges under the Anti-Money Laundering, Anti-Terrorism Financing and Proceeds of Unlawful Activities Act (AMLA).
On July 4, Najib was charged with three counts of criminal breach of trust under Section 409 of the Penal Code over RM42 million allegedly siphoned from SRC International in 2014.
He is also facing a separate charge under the MACC Act 2009 for receiving the RM42 million kickback for influencing government decision to provide guarantee over SRC International loans. He pleaded not guilty for all charges.
The Kuala Lumpur High Court has set tomorrow (Aug 8) as the case management date.
Earlier today, the US$250 million superyacht Equanimity, which authorities alleged is acquired by fugitive Low Taek Jho using 1MDB funds, arrived at Port Klang from Indonesia.