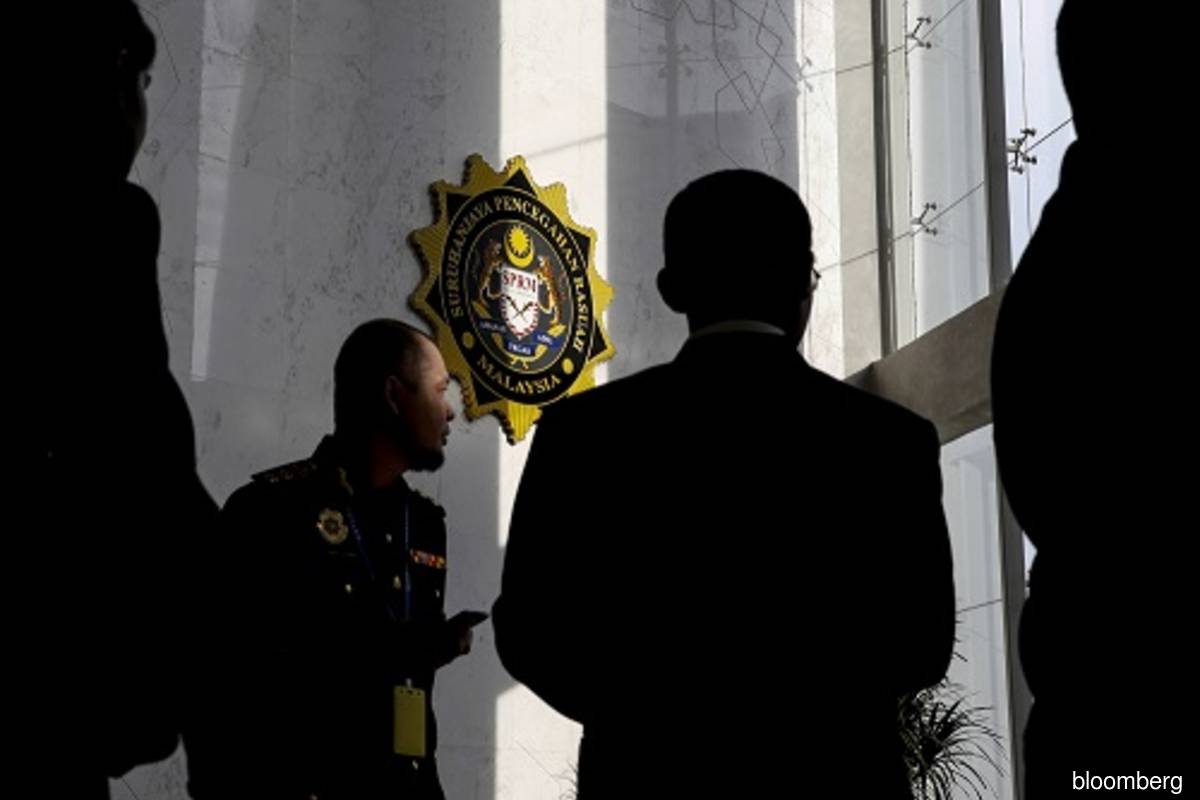 KUALA LUMPUR (Sept 17): Solicitors representing the Malaysian Anti Corruption Commission is currently looking into reports that the United States Department of Justice is seeking some US$300 million additional assets allegedly from 1Malaysia Development Bhd (1MDB), a sum that the MACC is also seeking to recover from several parties via a forfeiture application.
Lawyer Muhammad Nizamuddin Abdul Hamid, whose firm Messrs Zharif Nizamuddin was appointed by the MACC late last year to help oversee its forfeiture application against Tarek Obaid, PetroSaudi International Ltd (PSI), PetroSaudi Oil Services (Venezuela) Ltd (PSOSL) (Incorporated in Barbados) and two others, confirmed this when contacted by theedgemarkets.com.
"We are formulating our advice and will seek directions as to the Malaysian government's stand on the matter.
"But it is important to highlight that Malaysia has taken active steps via judicial proceedings in Malaysia in regards to the asset stipulated under the suit," he added, but declined to elaborate.
Besides the three parties mentioned, law firm Clyde & Co based in the United Kingdom and Temple Fiduciary Ltd were the other two who were named as respondents in the MACC's forfeiture action. On July 16, High Court judge Justice Mohd Nazlan Mohd Ghazali issued a prohibitory order against the five from moving the sum — or US$340.26 million to be exact.
According to Article 42, Paragraph 5 of the United Nations Convention Against Corruption on the issue of jurisdiction, if a state party exercising jurisdiction has been notified, or has otherwise learned that any other state parties are conducting an investigation, prosecution or judicial proceeding in respect of the same conduct, the competent authorities of those state parties shall, as appropriate, consult one another with a view of coordinating their actions.
Today, Reuters reported that the US had filed a court action in California yesterday to recover US$300 million more 1MDB assets in Britain, which has been traced to a line of credit extended by Venezuela's state oil company Petroleos de Venezuela SA to Saudi's PetroSaudi Oil Services, in connection with an oil drilling venture. Read: US seeks to recover US$300 mil more in 1MDB assets held in Britain
Malaysia initiated the forfeiture bid after criminal charges were levelled against Saudi-born Tarek in the country earlier this year.
Tarek, along with PSI director Patrick Mahony and fugitive Penang-born businessman Low Taek Jho, were charged last Feb 11 with criminal conspiracy involving former prime minister Datuk Seri Najib Razak to embezzle 1MDB funds. Read: Jho Low, Tarek Obaid, Patrick Mahony charged with criminal conspiracy, embezzlement of 1MDB funds
Tarek and Mahony have also been charged separately with laundering some US$300 million of unlawful monies linked to 1MDB on Sept 30, 2009 at Switzerland-based J.P. Morgan (Suisse) SA, after the sum was said to have been deposited into 1MDB-PetroSaudi's bank account bearing the number 7619400.
1MDB-PetroSaudi is a joint venture company between 1MDB and PetroSaudi International Ltd that was formed in 2009.