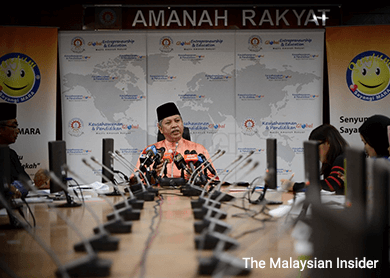 (June 24): The Malaysian Anti-Corruption Commission must investigate Majlis Amanah Rakyat (Mara) over its overpriced purchase of an apartment block in Melbourne, Australia, two DAP MPs said.
Bukit Mertajam MP Steven Sim and Bukit Bendera MP Zairil Khir Johari said the report by Australian daily The Age raised allegations of money laundering, corruption and criminal breach of trust on the part of Mara officials, particularly Mara Inc, the subsidiary of the agency which carries out investments and commercial activities on behalf of the trust.
"MACC should, therefore, begin investigations into this scandalous property transaction, as well all business transactions related to Mara Inc," the two said in a joint statement today.
They said MACC must look into the allegation of an A$4.75 million (RM13.8 million) bribe that was the subject of a liquidation proceeding at the Victorian Supreme Court.
They also urged the anti-graft body to investigate the A$63.5 million (RM183 million) purchase of three other properties in Melbourne reportedly transacted through shelf companies.
Mara Inc's acquisition of three other properties in the United Kingdom – the Ashley London Hotel, Atelier EC1 a service apartment, and Beaumont House, a three-block student hostel –should also be investigated, said the duo.
"(MACC must investigate) all key personnel and directors of Mara Inc involved in the transactions, specifically its chairman, Datuk Mohammad Lan Alllani, and its CEO, Datuk Abdul Halim Rahim."
They also called on MACC to examine all offshore shelf companies related to Mara Inc, including the money trail, transactions and related personnel.
"Just like 1MDB and many other financial scandals involving the use of public funds, this Mara scandal is proof yet again that something is fundamentally rotten across Malaysian government agencies, especially those entrusted with investing public funds."
Mara is a trust for Bumiputera advancement in education, business and other fields.
The Age report said "a group of super-rich Malaysian officials" overpaid by A$4.75 million (RM13.8 million) for the property in 2013.
The trio had allegedly "overbid" for the building, called Dudley International House, from A$17.8 million to A$22.5 million (RM65.3 million), with the difference pocketed as bribes back home.
Mara chairman Tan Sri Annuar Musa said yesterday he would issue an official statement today after referring the matter to Mara Inc. – The Malaysian Insider