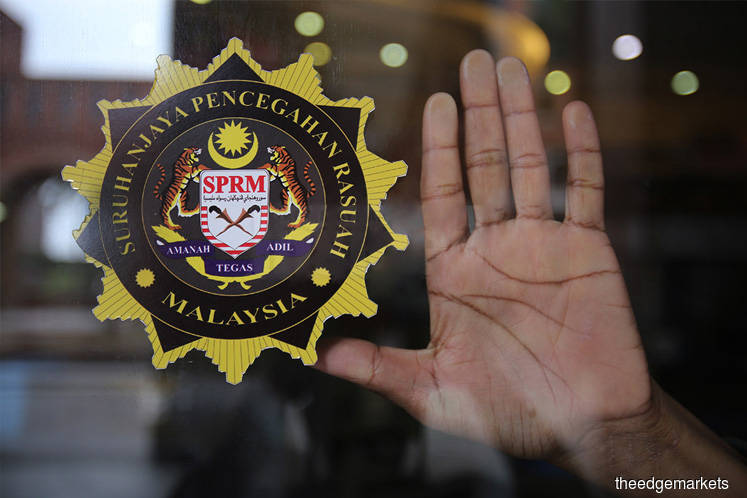 KLANG (Feb 25): The Malaysian Anti-Corruption Commission (MACC) may not have the details on the RM90 million funds allegedly received by PAS leaders from UMNO.
"That is what MACC says," Prime Minister Tun Dr Mahathir Mohamad said today at the launch of Metrod Holdings Bhd's new plant.
This follows the anti-graft body's statement yesterday that it had found no evidence so far that RM90 million was transferred into the party's accounts.
"They may not have all the details, it will take time [to get the complete picture]," Dr Mahathir said when asked if the development could affect Pakatan Harapan's chances in the Semenyih by-election.
Dr Mahathir added that MACC does not have enough time to investigate all the allegations against former prime minister Datuk Seri Najib Razak,
"It does not mean that Najib did not steal the money [from the country] as the MACC needs more time to study this. We will wait to see if this is true or not [to prove] the wrongdoings of Najib," he said.
Najib faces 42 charges related to the 1Malaysia Development Bhd (1MDB) scandal.
Prior to this, an article carried by the Sarawak Report news portal in 2016 had claimed that UMNO allegedly paid RM90 million to PAS leaders to secure their support and that the money could have been from 1MDB funds.
The RM90 million is believed to be money linked to the 1MDB investment fund.
Since then MACC has begun an investigation into a claim that UMNO paid RM90 million to PAS leaders to secure their support for the party.