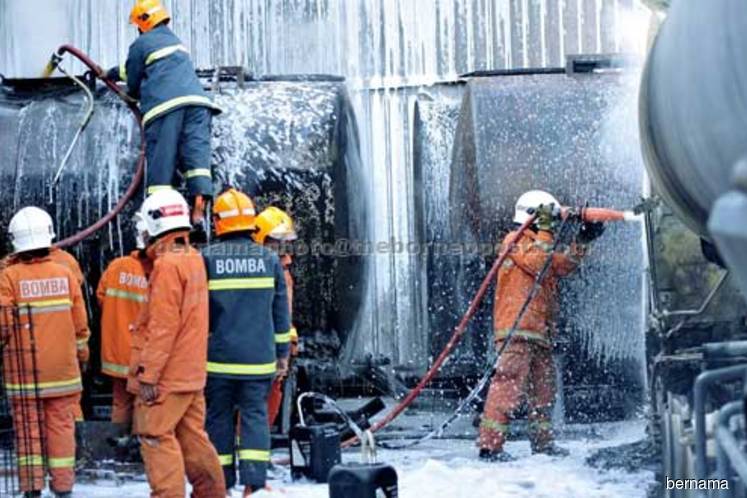 PUTRAJAYA (Jan 15): The Malaysian Anti-Corruption Commission (MACC) has denied that its investigations into a case involving the supply of fire-resistant clothing for the Malaysian Fire and Rescue Department (JBPM), had prevented the procurement or purchase of new clothing for the department since 2017, as reported in a local newspaper today.
According to the MACC, investigations into a case involving the supply of fire-resistant clothing by JBPM were now almost completed and waiting for information from the United Kingdom which was requested through the Mutual Legal Assistant treaty.
"The MACC has sent a sample of the fire-resistant clothing supplied by the contractor to the Chemistry Department and confirmed that it is not safe for use as it does not meet the standards set by the JBPM," the commission said in a statement today.
It also stressed that the investigations did not stop or prevent the procurement or purchase by JBPM.
"If there are any doubts about this issue, the JBPM can contact MACC," it said.
According to media reports, nine fire stations throughout the country were faced with the problem of insufficient fire-resistant clothing as there had been no new purchases made since 2017 following investigations by MACC.
The report said as a result, the firemen had to use old fire-resistant clothing which were torn, or share with their colleagues who were not on duty.
These included the Jalan Hang Tuah and Chow Kit Fire Stations in Kuala Lumpur;  in Ipoh and Tapah, Perak; Shah Alam, Selangor; Alor Setar, Kedah; Seremban 2, Negeri Sembilan and Johor Bahru, Johor.