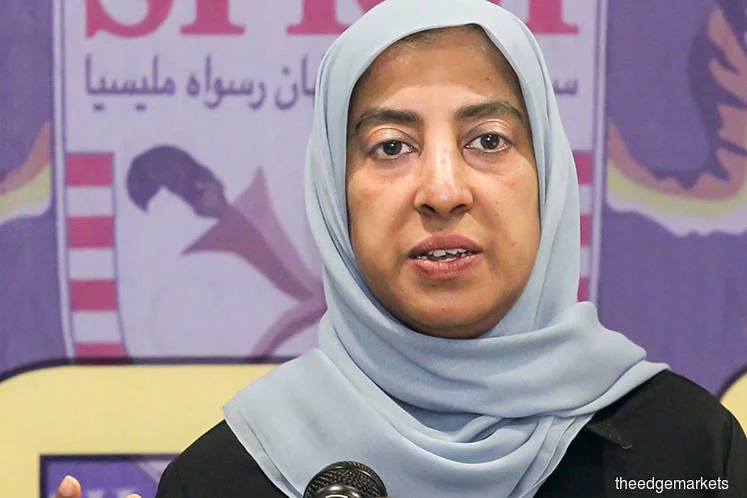 KUALA LUMPUR (Feb 1): Malaysian Anti-Corruption Commission (MACC) chief commissioner Latheefa Koya said the commission is empowered and has the jurisdiction to investigate any act of corruption committed by any Malaysian citizen or permanent resident in any place outside of Malaysia.
"In the case of the Airbus-AirAsia disclosures, I confirm that the MACC is in touch with the UK authorities and is already investigating the matter," said Latheefa in a statement issued today after news broke on the corruption allegations implicating Airbus and two executives of the AirAsia group.
European aerospace corporation Airbus had allegedly bribed officials at AirAsia Group Bhd and AirAsia X Bhd US$50 million (about RM204.8 million) to secure lucrative contracts to supply aircraft for the Southeast Asian budget carriers.
The funds were used to sponsor an unnamed sports team jointly owned by two individuals identified as AirAsia Executive 1 and AirAsia Executive 2, but was legally unrelated to both airlines, according to UK court documents sighted by theedgemarkets.com.
The court documents stated that in the nine years between October 2005 and November 2014, AirAsia and AirAsia X ordered 406 aeroplanes from Airbus, including 180 aircraft secured during the indictment period by way of improper payment (made by EADS France SAS, later Airbus Group SAS), and the offer of a further improper payment.
"The improper payment consisted of US$50 million (and Airbus employees also offered but did not pay an additional US$55 million) paid to directors and/or employees of AirAsia and AirAsia X airlines as sponsorship for a sports team.
"The sports team was jointly owned by AirAsia Executive 1 and AirAsia Executive 2 but was legally unrelated to AirAsia and AirAsia X. The additional improper payment was prevented by the October 2014 freeze on payments to BPs [business partners]..." said the documents.
Read also:
Airbus allegedly bribed AirAsia, AirAsia X RM205m in sports team sponsorship to secure deals