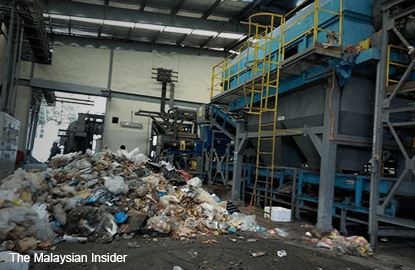 (Nov 17): The Malaysian Anti-Corruption Commission (MACC) has found no elements of graft in the incinerator projects in four locations.
Minister in the Prime Minister's Department Datuk Paul Low said the anti-graft agency had conducted probes into the incinerator projects in Pangkor, Langkawi, Cameron Highlands and Tioman and found that there was no corruption involved.
"MACC has completed its investigation into this case. The results of the investigation found that there is no case and the matter has been closed," he told Ong Kian Ming (DAP-Serdang) in a brief parliamentary reply.
News portal Malaysiakini reported that environmental group Gabungan Anti Insinerator Kebangsaan lodged multiple police reports nationwide after the Public Accounts Committee (PAC) noted that year the possibility of elements of graft in the incinerator projects awarded by the government.
Former PAC chairman Datuk Nur Jazlan Mohamed urged the Urban Wellbeing, Housing and Local Government Ministry to take "appropriate action" against the negligence displayed by several people.
This included its secretary-general, the director-general of the National Solid Waste Management Department, as well as the contractor — XCN Technology — over the continuous delays and failure to adhere to the specifications.
Putrajaya had insisted previously that "there is nothing wrong" with the technology used for incinerators in the islands and highland despite being censured by PAC for failing to study the project throughly.
Urban Wellbeing, Housing and Local Government Minister Datuk Abdul Rahman Dahlan said the fault lied in the construction and operational process.
Ong previously demanded Putrajaya to explain the rationale in awarding the contracts to build incinerator plants to XCN, a firm which he claimed had no track record.
The company was also accused of using an autogenous combustion technology system, which Ong said was "unproven technology" at the plants in Langkawi, Pangkor, Cameron Highlands and Tioman, which resulted in considerable construction and operational delays. – The Malaysian Insider