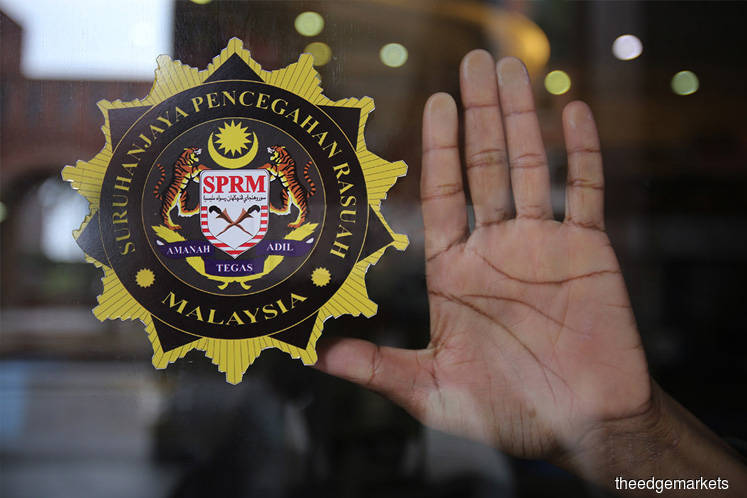 KUALA LUMPUR (July 18): The Malaysian Anti-Corruption Commission (MACC) has confirmed that former Prime Minister Datuk Seri Najib Razak's bank accounts have been unfrozen, as they are not related to the investigation into SRC International Sdn Bhd, the vehicle purportedly involved in funds misappropriated from 1Malaysia Development Bhd (1MDB).
In a statement today, the anti-graft commission also refuted the allegation that it was trying to get big publicity when Najib's bank accounts were frozen while downplaying the matter when the accounts were unfrozen.
"MACC wish to point out that this issue does not arise as the commission did not issue any official statement relating to freezing these accounts, and MACC only verified about freeing these accounts when the issue was raised by the media," it said.
MACC said the action to unfreeze the accounts was because they have no relation to the investigation into SRC International and RM2.6 billion from 1MDB.
"MACC wish to state that the action to unfreeze these accounts was not done on pressure by any party but because the investigation towards these accounts has been resolved," it said.
MACC said Najib's other accounts related to SRC International and 1MDB's RM2.6 billion were not frozen because those accounts have been closed before the investigation begin in July 2015.
"MACC wish to stress that so far, investigation related to the RM2.6 billion fund is still ongoing," it said.