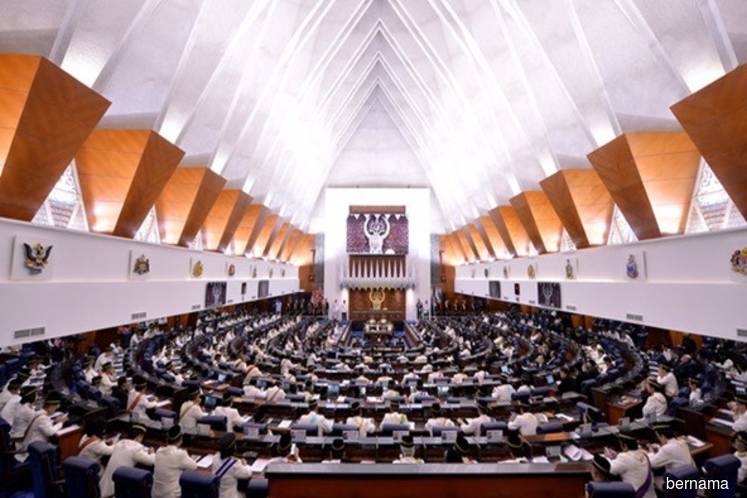 KUALA LUMPUR (April 4): The Dewan Rakyat has passed the Malaysian Anti-Corruption Commission (Amendment) Bill 2018 which makes companies liable for corruption compared with only individuals previously.    
Under the proposed amendment to the MACC Act 2009, an offence committed by a company may be deemed to have been committed by its shareholders, board of directors, or its management. 
Furthermore, the amendment broadens liability to include any person who may be a partner or employee of a firm, or who provides services to it.  
Minister at the Prime Minister's Department, Datuk Seri Razali Ibrahim (BN-Muar), told the Dewan Rakyat that stakeholders who may be affected by the Bill will have two years to digest and understand the amendment. 
"We will only enforce the amendment two years after it is approved to avoid any misunderstanding," Razali said, informing the House that guidelines will be developed for public information.  
"The most important message which I think everyone agrees on, is that in Malaysia, after this Bill is passed, both corporations and commercial firms will also be liable," Razali added.
However, Khairuddin Aman Razali (PAS-Kuala Nerus) pointed to 17(4A) of the Bill, which states that any organisation charged with an offence would have to prove that it has put in place adequate procedures to prevent corrupt practices. 
"Isn't a person innocent until proven guilty?" he asked.  
"The burden of proof is now put on the company and not MACC. While the Bill says that the Minister will issue guidelines for the procedures, this is not clear. It is not presented to us," Khairuddin said. 
Teo Nie Ching (DAP-Kulai) argued that the Bill should also include an amendment to section 36 of the MACC Act to make MACC more independent and effective in combating corruption. 
"If we emulate Hong Kong, for example, section 10 of its Prevention of Bribery Ordinance states that public officers who live lavish lifestyles beyond their income levels should bear the responsibility of explaining to the courts [as to] how they are maintained," Teo said. 
"Our MACC Act does not have such requirements. Why did we not take the recommendation which came from MACC's own [Anti-Corruption] Advisory Board (ACAB)?" Teo asked. 
Teo was referring to a recommendation by the ACAB in April 2015, where the chairman Tunku Aziz Tunku Ibrahim proposed for the amendment of Section 36, which requires a preliminary investigation to be held before the commission is allowed to request an individual to declare finances or assets.