This article first appeared in The Edge Financial Daily, on August 29, 2018.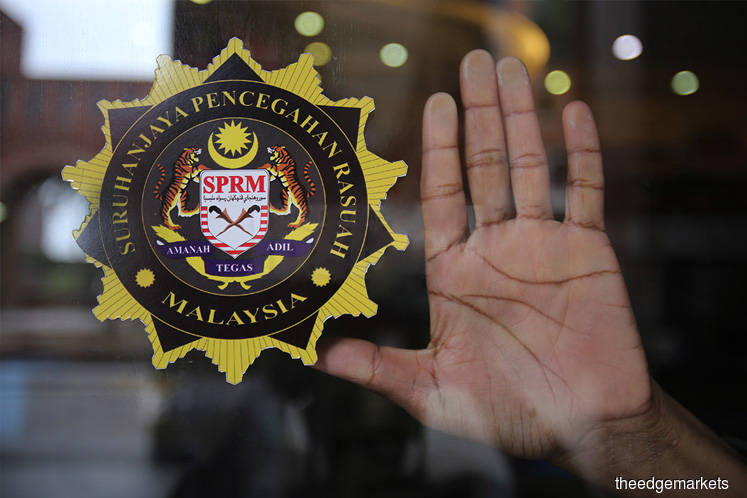 KUALA LUMPUR: The Malaysian Anti-Corruption Commission (MACC) has arrested Datuk Hasanah Abdul Hamid, formerly director-general of Malaysian External Intelligence Organisation (MEIO) who wrote a controversial letter to the Central Intelligence Agency (CIA) seeking the US' support for the Barisan Nasional (BN) government ahead of the 14th general election (GE14) on May 9.
According to a source close to the matter, Hasanah, 61, was arrested under Section 23 of the Malaysian Anti-Corruption Commission Act 2009 for abuse of power and using office position for personal gratification, which carries a maximum of 20 years of imprisonment if convicted.
"Hasanah was arrested at the MACC headquarters in Putrajaya at 4.15pm today (yesterday), shortly after she arrived to give a statement," a source told The Edge Financial Daily.
He added that the anti-graft agency will take Hasanah to the Magistrate's Court in Putrajaya today to obtain a remand order.
The source said Hasanah was arrested by the MACC for allegedly misusing election funds allocated for GE14.
"Initial investigations revealed Hasanah and her officers were found to have used the allocated funds for personal gratification," the source noted.
When contacted, MACC deputy chief commissioner for operations Datuk Seri Azam Baki confirmed the arrest, without elaborating. "Yes, I can confirm the MACC has arrested her (Hasanah)," he said.
Yesterday, the MACC reportedly secured a five-day remand order against seven senior government officers, believed to be Hasanah's former officers from the MEIO, for alleged misappropriation of election funds of millions of ringgit.
The remand order against the seven suspects, aged between 34 and 49, was granted by Magistrate Shah Wira Abdul Halim.
Hasanah recently made headlines after it was revealed she had written a letter to CIA director Gina Haspel a week before GE14 seeking Washington's support for the BN administration.