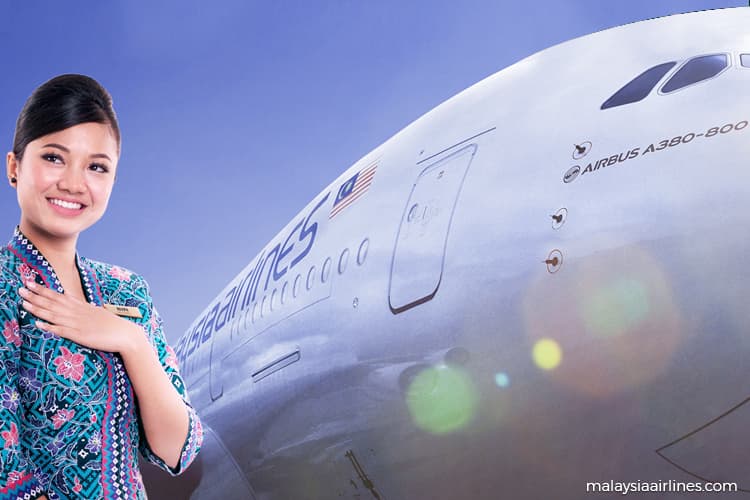 PETALING JAYA (July 25): Malaysia Airlines Bhd (MAB) expects "no impact on consumers", should the air tickets be exempted from the sales and services tax (SST), as it previously was.
Speaking to reporters at a press conference here today, its group chief executive officer Izham Ismail noted that MAB is still waiting for guidance on the SST on air tickets, adding that prior to the implementation of goods and services tax (GST), air tickets were not subjected to SST.
"We are still waiting for guidance from the Royal Malaysian Customs Department," he added.
Today, MAB signed a one-year agreement with four umrah tour operators — KRS Travel Sdn Bhd, ATS Global Travel & Charter, Ecoriths Leisure Travel & Tour and Rayhar Travels Sdn Bhd — to provide air charter services for the umrah season beginning October 2018 until June 2019.
With a total of 149 flights, operated via MAB's Airbus A380-800 aircraft, the agreement represents the highest number of scheduled flights for the umrah season to date for MAB's charter unit.
"We are honoured to be selected once again as the preferred carrier to transport over 70,000 pilgrims signed up with KRS, ATS, Ecoriths, Rayhar," said Izham, adding that this agreement is the largest in terms of passenger volume for umrah charter services.