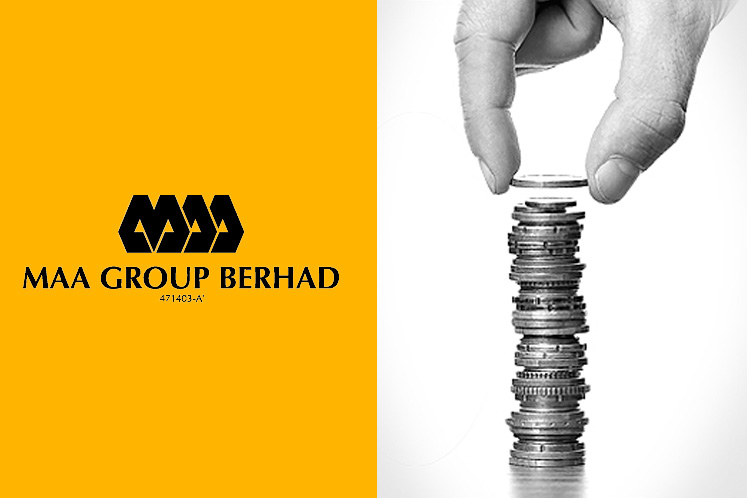 KUALA LUMPUR (June 25): Some 78.84 million shares representing a 28.82% stake in Practice Note 17 (PN17) company MAA Group Bhd were traded off market today.
Bloomberg data showed that the shares were sold in two tranches comprising 40.33 million shares (14.74% stake) and 38.51 million shares (14.08%) stake) respectively.
Both tranches were sold at a price on par with today's closing price of 65 sen apiece, for a sum of RM51.24 million.
MAA's biggest shareholder is Tunku Datuk Yaacob Khyra with a 38.67% indirect stake held separately by Melewar Khyra Sdn Bhd (14.74%), Melewar Equities Sdn Bhd (14.08%) and Melewar Equities (BVI) Ltd (9.85%).
In April, MAA Group said it has aborted plans to invest in an independent oil producer in Kaliningrad, Russia, citing risks associated with the potential investment.
In turn, it opted to use RM28 million slated for the investment to acquire other new businesses or assets mainly to address its PN17 status.
The company triggered the PN17 status on Sept 30, 2011 when it completed the sale of its main insurance business Malaysian Assurance Alliance Bhd to Swiss-based Zurich Insurance Co Ltd for RM344 million.
Shares of MAA Group Bhd slipped half a sen to 65 sen per share, giving it a market capitalisation of RM177.79 million.