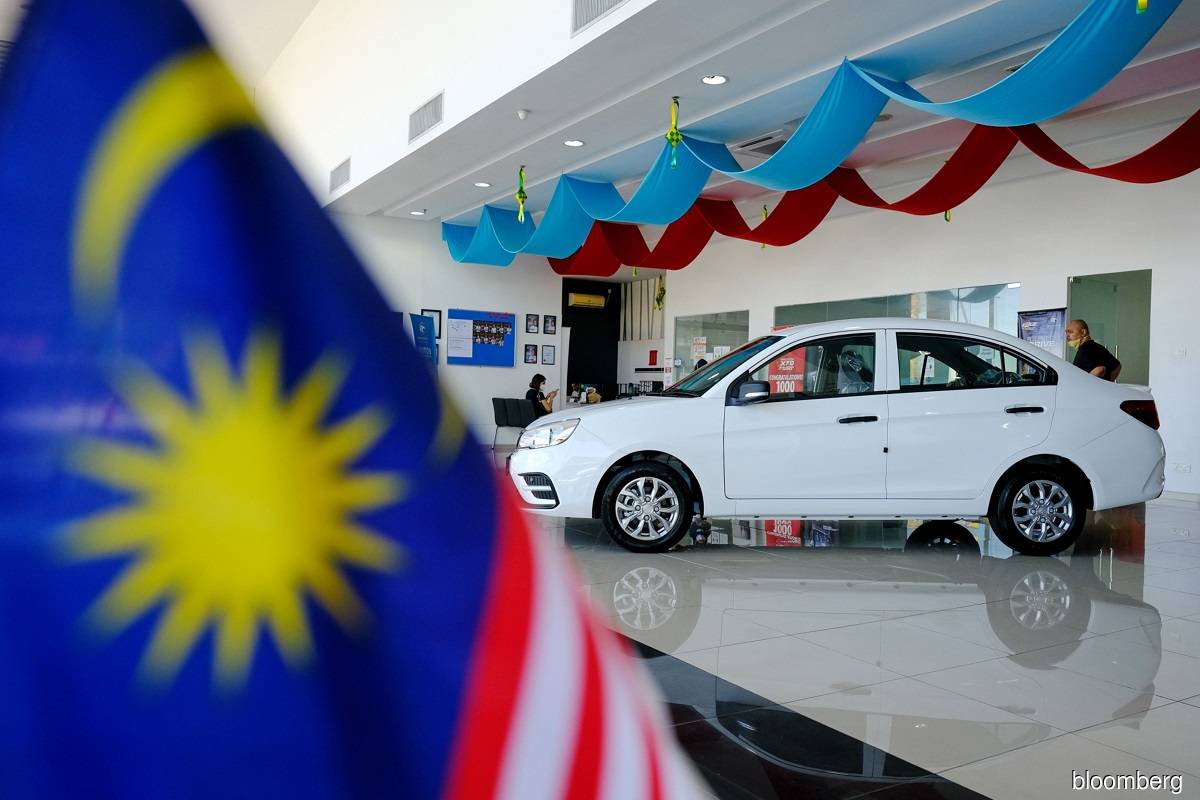 PETALING JAYA (March 25): The Malaysian Automotive Association (MAA) will appeal to the government for a further extension of the automotive sales and service tax (SST) exemption to end-2022 in order for car manufacturers to fulfil their backlog of orders, president Datuk Aishah Ahmad said.
Originally scheduled to end on Dec 31, 2020, the SST exemption has been extended thrice. It was first extended to June 30, 2021, then to Dec 31, 2021, and the latest being June 30, 2022. The SST exemption was introduced as part of the Penjana stimulus package to mitigate the effects of the first Movement Control Order in March 2020.
According to Aishah, depending on the models, carmakers' backlog of orders stretches up to six months on the back of shortages of spare parts and raw materials to produce the parts due to the Covid-19 pandemic.
"We are now drafting the appeal letter to the Ministry of Finance (MoF) to request for an extension [of SST exemption for passenger vehicles] and we will submit it after today's annual general meeting," she told a press conference after MAA's annual general meeting on Friday (March 25).
There is no end in sight for the Covid-19-led global supply chain disruptions as the current Russia-Ukraine war adds pressure to the shortages of microchips used in car manufacturing, Aishah added, expecting the situation to persist at least until the end of this year.
The full SST exemption is implemented on locally assembled — also known as completely knocked-down (CKD) — passenger vehicles including multipurpose vehicles (MPVs) and sport utility vehicles (SUVs) and  50% SST exemption is levied on completely built-up imported passenger cars, including new and used MPVs and SUVs.
Car prices to go up to 20% next year under new excise duty rules
Another imminent challenge that MAA hopes the government will address is to extend the new excise duty regulations on open market value (OMV) for CKD vehicles.
Aishah said the CKD cars may cost more due to updated OMV calculations.
"With the calculation of [new] excise duty, which means the car prices on the road will increase 8% to 20%.
"We have appealed to the government to extend it further [beyond] 2022. [But] if it's not extended, it means all car prices will go up by next year," she said.
Currently, the OMV only takes into account costs for the manufacture of a said item, she noted.
Prior to that, the media reported that under the new OMV calculation, it would apply to areas such as engineering, development work, art work, design work, plan and sketch, royalty payments and licence fees (patent, trademark, copyright).
Vehicle sales forecast remain intact at 600,000 units for 2022
MAA's total industry volume (TIV) target of 600,000 for 2022 remains intact for now, pending on the approval of the SST exemption. The 2022's TIV target represents 17.9% growth from 508,911 units recorded in 2021.
Aishah said the car sales for this year will be spurred on the assumption there will be no more lockdowns imposed in the country compared with multiple lockdowns seen in 2021.
"We will be revising the 600,000 target later if MoF gives green light on the SST exemption," she added.  
A total of 43,722 vehicles were sold in February throughout Malaysia, up 8% from 40,581 units sold in January as car companies ramped up production to fulfil backlog orders. On a year-on-year basis, the vehicle sales figure was up a marginal 1.01% from 43,448 units in February 2021.