This article first appeared in The Edge Financial Daily, on July 19, 2018.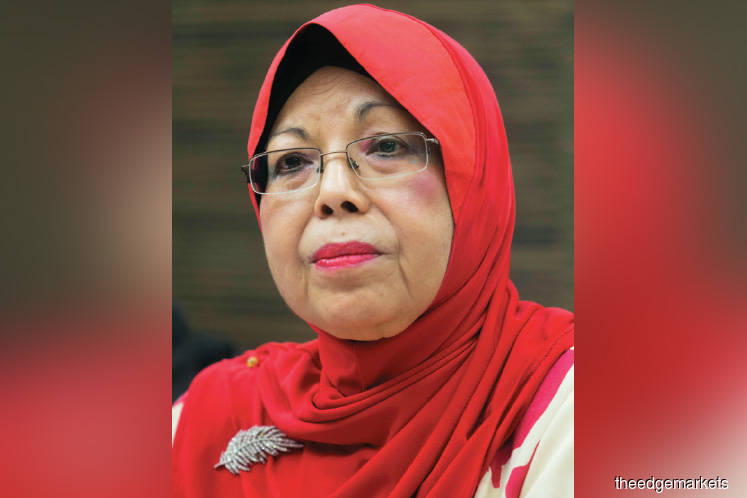 KUALA LUMPUR: The Malaysian Automotive Association (MAA) has revised its car sales projection for the year to 585,000 units from 590,000 units estimated earlier, owing to concerns that vehicles would attract a higher tax rate under the impending sales and services tax (SST), which will replace the goods and services tax (GST) on Sept 1.
MAA president Datuk Aishah Ahmad said when the GST was introduced in April 2015, car prices did come down, but are set to rise when the SST is reintroduced.
"The main reason for the reduction of 5,000 units is because we are concerned about the SST which will be at 10% whereas GST was at 6%. So most models will have a price increase.
"From June to August, there is a big rush for consumers to register vehicles because they know the price is cheap. But from September onwards, I am sure there will be a bit of a slowdown. If prices increase further, sales will be impacted," she told a press briefing yesterday on the automotive sector's performance in the first half of the year (1H18).
"I think most of our members have done the simulation. There would be some slight increase in price but it will vary from model to model. Right now, we are still waiting for the technical details of the implementation of SST — whether it is going to be exactly as per what was implemented previously or [if] there is going to be any changes," Aishah added.
In 1H18, the total industry volume (TIV) of new motor vehicles rose by a marginal 1.8% to 289,714 units from 284,453 units a year ago.
Aishah said the increase in TIV was contributed by the passenger vehicles segment which rose 2.1% or 5,295 units while the commercial vehicles segment registered a very small decline of 0.1% or 34 units.
On a monthly basis, the sales volume for June was the highest this year, with TIV expanding by 50.1% to 64,502 units from 42,983 units in May.
"This huge jump in TIV was due to the soaring demand for vehicles arising from [the] reduction in car prices [with zero-rated GST], as well as attractive Hari Raya promotions and offers by MAA members," Aishah said.
Even then, she pointed out that the "tax holiday" sales surge will not be able to compensate for the projected decrease in TIV after the SST is implemented.
"In terms of vehicles' production, there is always a four months 'laytime'," she said, adding the industry was taken by surprise by the zero-rating of GST in May and the subsequent surge in car sales.
"Whatever that was already in stock and in the pipeline is what we can sell. But we cannot get more than that because there is this 'laytime' required."
She was also cool to Prime Minister Tun Dr Mahathir Mohamad's proposal to develop a new national car, noting that the local automotive industry has considerably progressed compared with when Proton was first introduced in 1983.
Furthermore, she pointed to the lack of economies of scale. "Our industry only has a 585,000 [TIV] and to undertake a national car project, you need to work with a world-class manufacturer willing to invest in Malaysia. For now, we already have more than 500 local vendors here to assist and boost the requirements of the auto industry in terms of supply.
"So to me, I don't think we need another national car anymore."