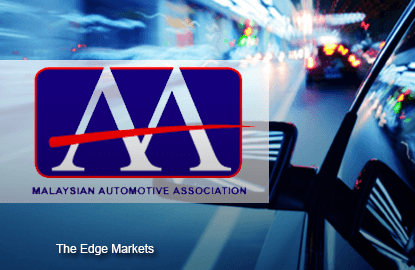 KUALA LUMPUR (July 20): Sales of passenger and commercial vehicles in June totalled 57,358 units, down 0.14% compared with 57,436 units in the same month last year, said the Malaysian Automotive Association (MAA).
Of this, 50,981 units were passenger vehicles and remaining 6,377 units were commercial vehicles, it said in a statement.
Compared to May, however, the June sales volume was higher by 29.5%, which MAA attributed to the Hari Raya festive season campaigns, aggressive sales and marketing campaigns by car companies, and new model launches.
Year-to-date, total industry volume was 14% lower than the previous corresponding period in 2015.
On the outlook for July, MAA said sales volume will be lower than June, as the pent up demand ended in June, and also because of the shorter working month in July due to the Hari Raya holidays.