This article first appeared in The Edge Financial Daily, on August 2, 2018.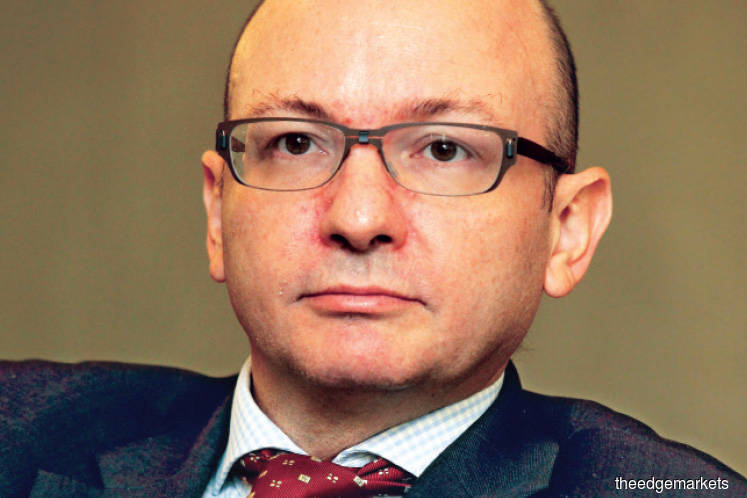 KUALA LUMPUR: International management consulting firm Bain & Co's partner and country head for Malaysia Francesco Cigala said this year would be interesting for merger and acquisition (M&A) activities in Malaysia.
"It is interesting for Malaysia specifically, because of the [outcome of the recent 14th] general election (GE14); things may change compared to previous trends. A majority of the deals in Malaysia have been Malaysian companies buying Malaysian assets, which is likely to continue as there has been no major indication of a switch away from this.
"However, over time, we believe the theme of Malaysian corporates looking at opportunities beyond Malaysia [could be more pronounced]," he told reporters at a media roundtable organised by Bain yesterday.
According to a Bain report, M&A activities among corporates in Malaysia are expected to remain healthy this year.
The report entitled "Opportunity or Curse: Winning in the new age of M&A in Southeast Asia" reveals M&A deals in Malaysia were valued at US$20 billion last year, of which 80% came from local strategic acquirers, or local corporates consolidating their domestic position and betting on new ventures.
Suvir Varma, another Bain partner and also a speaker at the roundtable, noted valuations in Malaysia — and in Asean as a whole — are not cheap, but prices are justifiable.
"There is actually a healthy growth at an underlying level [in companies in Asean], so it is not like companies are paying expensive prices for assets at 0% growth. Investors today are much more comfortable being active with investments ... they often have [plans] on what they can do to improve an asset which would justify that higher price," he said.
According to Bain's report, valuations in Southeast Asia are at 12.7 times enterprise value/earnings before interest, taxes, depreciation and amortisation (EV/Ebitda).
Varma also said there is more interest in the Asean region now, and conversations among investors on Asia no longer centre on China and India only.
"Today, interestingly, companies around the world with large pools of capital are not just talking about China and India when it comes to Asia; they are looking at Asean. This bloc, in which Malaysia is at the centre, is finally getting the attention it deserves in boardrooms worldwide.
"In terms of EV/Ebitda, China's is about 15 to 16 times excluding expensive outlier technology deals, Asean is 12.7 times and India is somewhere between [the two]," he said.
In terms of private equity (PE) activities, Bain's report noted the sector was dormant in Malaysia last year despite the average PE deal size rising to a record US$156 billion in the Asia-Pacific region that same year, from US$76 billion in 2013.
"PE has been relatively quiet in Malaysia for the first half of the year. PE investors, many of whom are regional and global in nature, are mostly looking for attractive investments on one hand, and on the other stability of policy, regulation and tariffs.
"Given the electoral environment in Malaysia this year, there was not much PE activity as expected, no different from when there was an election year in Indonesia, Thailand and so forth.
"However, we expect PE firms to start taking a hard look at Malaysia right now as there are obviously attractive companies here," he said.
On whether foreign investors have been jittery given the change of government in Malaysia, Varma said there has in fact been "cautious optimism".
"What foreign investors are looking for are stability and knowing what the policies would be. What they don't want is uncertainty, and so I think why they are cautiously optimistic now is there appears to be some certainty around what the next several years would be like," he added.