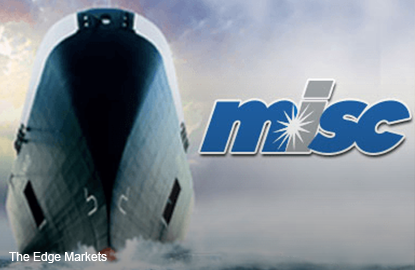 This article first appeared in
The Edge Malaysia Weekly
, on December 19 - 25, 2016.
IN February, MISC Bhd announced a plan to acquire the remaining 50% stake in Gumusut-Kakap Semi-Floating Production System (L) Ltd from E&P Venture Solutions Co Sdn Bhd for US$445 million (RM1.85 billion) cash.
Initially, there was much confusion as MISC had sold the stake to E&P Venture Solutions, a unit of Petronas Carigali Sdn Bhd, for US$305.7 million in October 2012. Some viewed MISC's acquisition as a move to ease its parent Petroliam Nasional Bhd's (Petronas) financial stress against the backdrop of shrinking oil revenue. Petronas has 62.7% equity interest in MISC.
Others viewed the disparity of US$139.3 million (US$445 million versus US$305.7 million) as being too large, considering that MISC had hived off the asset less than five years ago.
MISC explained that the disparity was a result of Gumusut-Kakap's semi-floating production system being in operation and chartered on a long-term lease of 25 years. This means that there will be a secure income stream for the tenure of the lease agreement.
Maybank Investment Bank, which was the principal adviser of the deal, explained that it was a low-risk investment for MISC when compared to investing in greenfield projects, which do not generate any income in the initial years of exploration.
The purchase price of US$445 million is justified by the low price earnings ratio (PER) of 7.8 times based on the earnings of US$114.2 million for the financial year ended Dec 31, 2015, and a price-to-book ratio of 0.69 times.
Furthermore, the acquisition is likely to be earnings accretive as the PER of the newly acquired asset is lower than MISC's forward FY2016 PER of 14.6 times. The purchase price translates into an acceptable internal rate of return of 14%.