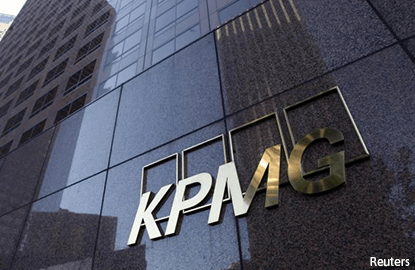 SINGAPORE (March 14): The volume and value of merger and acquisition (M&A) transactions for 2016 were down from the record highs of 2015 despite cross-border activity remaining resilient, according to KPMG International's M&A Predictor report.
Looming rate hikes and uncertainty around 2017 policy shifts made the final two quarters of 2016 ripe for mega-deals, but in spite of the high transaction volumes seen especially in 4Q16, the overall deal value was lower than 2015's stellar numbers.
Meanwhile, cross-sector deals have climbed steadily as a proportion of all deals, rising from the low 30th percentile in the mid-2000s to 43% in 2015 and 2016. The value of these M&A activities also rose from 16-24% over the last 10 years as a proportion of all deals.
"Cross-sector M&A opportunities continue to be a major focus for corporates," notes Leif Zierz, global head of deal advisory at KPMG International.
"The falling value of announced deals should not lull us into complacency. Companies are looking to other sectors to grow capabilities, competencies or gain a competitive advantage."
In total, 2016 saw US$1.4 trillion (S$2 trillion) in cross-border deals, a slight decline of 3% from the year before, comparing favorably with the overall market which declined 17% in 2016. Out of the top 100 deals in 2016, 41 were cross-border deals.
Looking ahead, the energy and technology sectors are likely to be bright spots for M&A in 2017, says KPMG.
The energy sector is in full recovery mode with the highest announced deal value since 2008 of US$753.4 billion. The average size of deals also increased in 2016, with all top 10 energy deals valued over US$12 billion.
KPMG predicts this to further improve in 2017 with a 9% rise in predicted appetite and a 23% increase in predicted capacity.
Technology's war chest has continued to grow as net debt decreased by 147% and EBITDA increases by 12%, resulting in a predicted increase in appetite for deals by a staggering 121% in 2017.
This signals that technology firms are well-placed to continue disrupting other sectors through the acquisition of capabilities and businesses, according to KPMG.
"We expect continued strong M&A activity in 2017, although geopolitical and economic risks have the potential to hamper corporate confidence," said Benjamin Ong, head of M&A at KPMG in Singapore.
"Singapore corporations have a strong capacity to transact on the back of prudent balance sheet management and increasing cash reserves, allowing them to pursue and seize good opportunities."