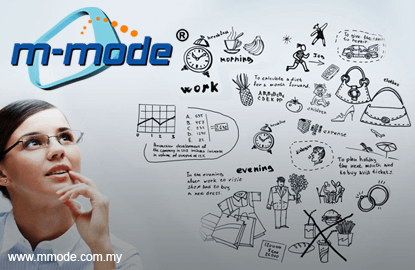 KUALA LUMPUR (April 4): Celcom Mobile Sdn Bhd has suspended its mobile content services with M-Mode Bhd until further notice. Under the service, Celcom customers were able to view videos including but not limited to a selection of television shows, movies, clips and other content sourced by M-Mode via their mobile device.
In a filing with Bursa Malaysia today, M-Mode said its wholly-owned subsidiary M-Mode System Sdn Bhd had on Friday (April 1) received a notice of suspension of services from Celcom.
According to the notice, Celcom has decided to embark on a journey to provide trusted mobile content services to its customers in view of the current rapid increase of customer complaints in the mobile content industry.
"The suspension of the current content mobile platform will be effective March 5 until further notice," said M-Mode.
It noted that during the suspension period, M-Mode System will be migrated to new platforms introduced by Celcom, namely Gamestore, Big Win, Escape and Emomi365, to ensure that M-Mode System's platforms continue to integrate with Celcom's new platforms and that there is no new acquisition of services and to allow the present subscribers who have paid for the services to continue enjoy the services until they opt out of the services.
M-Mode said it is unable to ascertain the actual financial impact of the new acquisition at this juncture. However, for the financial year ended Dec 31, 2015, the revenue generated from the subscriptions of the services pursuant to the agreement was RM2.6 million per month.
Celcom and M-Mode had entered into a master content provider agreement for the mobile content services on June 7, 2013.
As at 2.54pm, M-Mode shares were up 0.5 sen or 1.2% at 42 sen for a market capitalisation of RM68.34 milion.