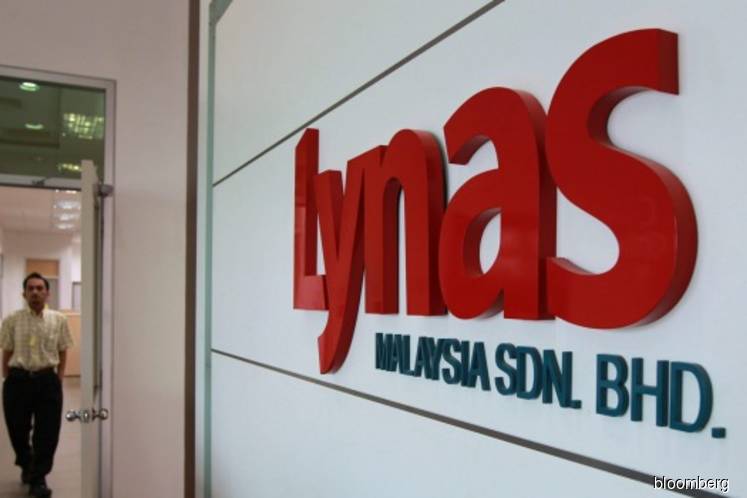 KUALA LUMPUR (May 7): Lynas Malaysia Sdn Bhd is refuting claims that the Western Australia state government's ban on the import of mine waste applies only to the mining company.
In a statement, Lynas Malaysia Managing Director and Vice President Datuk Mashal Ahmad said media reports on the issue were inaccurate.
"It is incorrect to suggest that the Western Australian government's decision is related to Lynas material only, or that Australia will not allow Rare Earths processing plants," Mashal said.
He added that both Australia and Malaysia have similar prohibitions on the import of waste from raw materials that have undergone value-added processing abroad.
In particular, Mashal cited a news report on May 6 that alleges the Western Australian government would not accept the import of Lynas' water leached purification (WLP) residue into the state, due to laws that prohibit the import of overseas mine waste.
He also said the report noted that the Western Australian government was open to discussing a proposal for rare earths processing in the state.
"Lynas recently stated it is considering alternative cracking and leaching processing close to its mine in Western Australia, and the company has previously received approval to process its material in Australia," he added.
Lynas' statement came after it was reported that Australia has rejected Putrajaya's bid to send back radioactive waste from Lynas' rare earth processing plant in Gebeng, Kuantan, following a statement by Western Australia's Mines, Petroleum, Energy and Industrial Relations Minister Bill Johnston saying that Western Australia would not accept the waste back from overseas.
 
"Generally speaking, the best place for contaminated material is where it comes from, which in this case would be in the mine void, but we are not going to take mine waste back from overseas," Johnston reportedly told The Australian.
The rare earth processed at Lynas' facility in Gebeng — the Lynas Advanced Material Plant or LAMP — originates from Western Australia's Mount Weld. The facility produces two kinds of waste, namely the radioactive WLP residue and non-radioactive neutralisation underflow (NUF).
The Ministry of Energy, Science, Technology, Environment and Climate Change (Mestecc) had, in December last year, required that Lynas ship out its harmful waste from Malaysia, in particular the WLP, as part of a pre-condition for the renewal of the mining company's three–year storage licence for waste, which is up for renewal in September.
According to news reports, Lynas's head office in Australia has previously indicated that it would have trouble clearing its stockpile by September. Members of the government have been divided on the issue: while some have agreed with Mestecc's stand that Lynas ship out its wastes, others have criticised it over the pre-condition set, saying Lynas should be allowed to continue its operations in Malaysia, given the significant amount of investments it has made here.