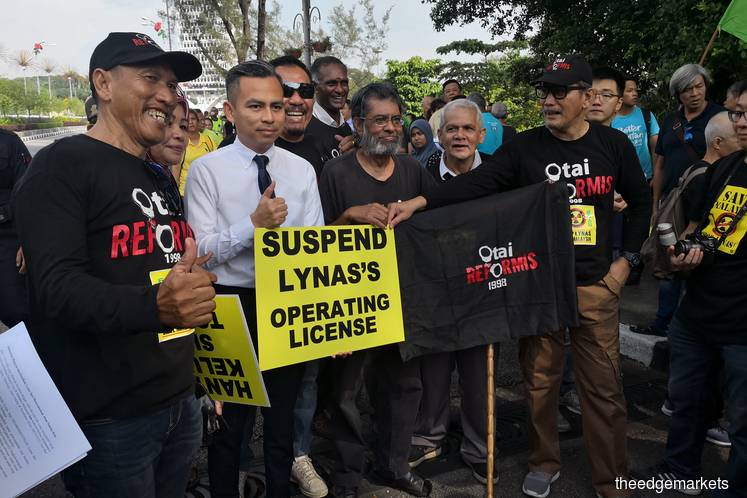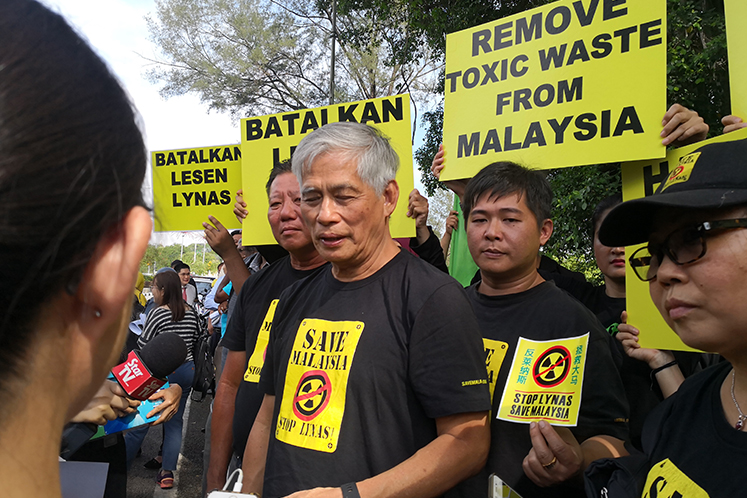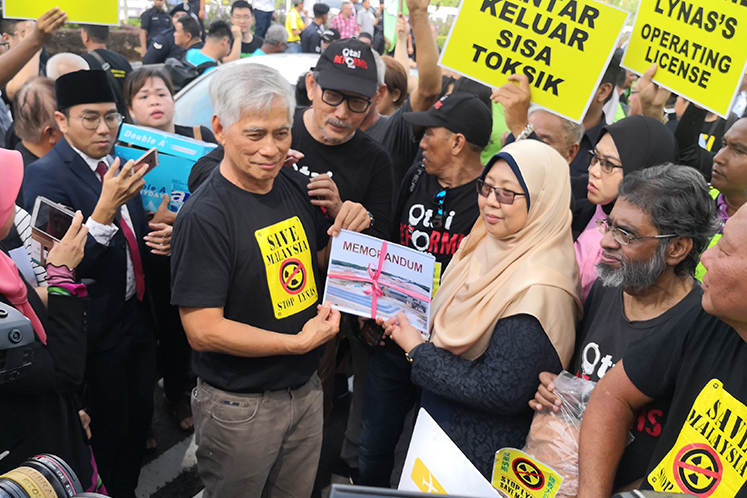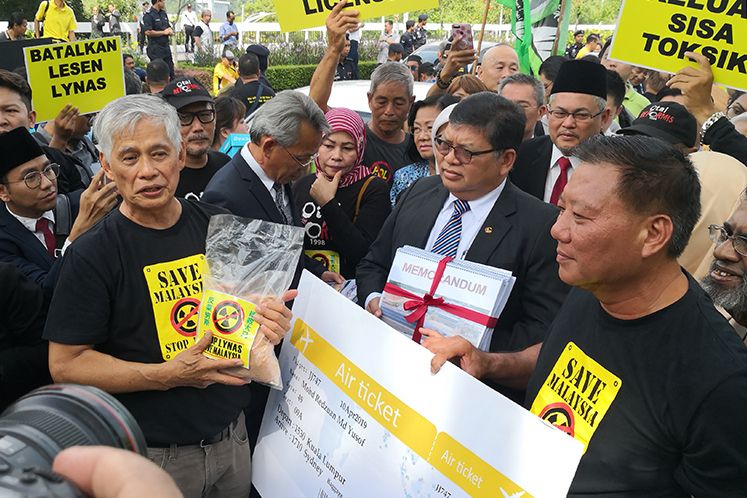 KUALA LUMPUR (April 10): Some 200 people from numerous non-government organisations (NGOs) led by 'Save Malaysia, Stop Lynas' were at the Parliament gate to hand over a memorandum at 10.30am today.
Among the demands were to suspend Lynas' operating licence and to ensure the company removes its toxic waste from Malaysia.
Those who came to show support included Lembah Pantai MP Fahmi Fadzil, Kuantan MP Fuziah Salleh, and Bentong MP Wong Tack.
"The statement by [Prime Minister] Tun Dr Mahathir Mohamad [for Lynas to operate safely] is very encouraging... [But] our stand is firm. Lynas must remove their toxic waste from Malaysia," said Wong.
Chief Whip of PKR, Datuk Johari Abdul, received the memorandum on behalf of the Cabinet, whereas Fuziah received a copy to be passed to Dr Mahathir.
Wong, on the other hand, received a copy on behalf of the Parliamentary Caucus on Monitoring Lynas.
In a cynical move, the group also presented a mock flight ticket to Australia for Entrepreneur Development Minister Datuk Mohd Redzuan Md Yusof.
"We find that [Redzuan's] many statements about Lynas are erroneous," said Save Malaysia, Stop Lynas chairman Tan Bun Teet.
"So we present a flight ticket to him and a packet of soil for him to clear his understanding on the [process of] transport of soil cross-border," he said.
On a related matter, the group also expressed concerns over the possible restart of the bauxite mining operations in Kuantan.
This prompted some members of the group to deliver soil that was tainted red allegedly due to bauxite mining in the east coast city to Water, Land and Natural Resources Minister Dr Xavier Jayakumar, who previously announced the industry will continue, due to its high business potential and high royalty to the state.
Earlier, a pro-Lynas group — also of around 200 people comprising Lynas Malaysia Sdn Bhd employees and supporters of the project in surrounding areas in Gebeng — was on the opposite side of the road leading to the Parliament.
The pro-Lynas group, too, handed over a memorandum to the Special Officer of the Prime Minister's Department.
"We thank the Prime Minister for seeing the matter as it is. On the new conditions set [for Lynas to continue operation], we request adequate time to [adhere] to the new requirements," said Lynas Malaysia human resources senior manager Jumaat Mansor.