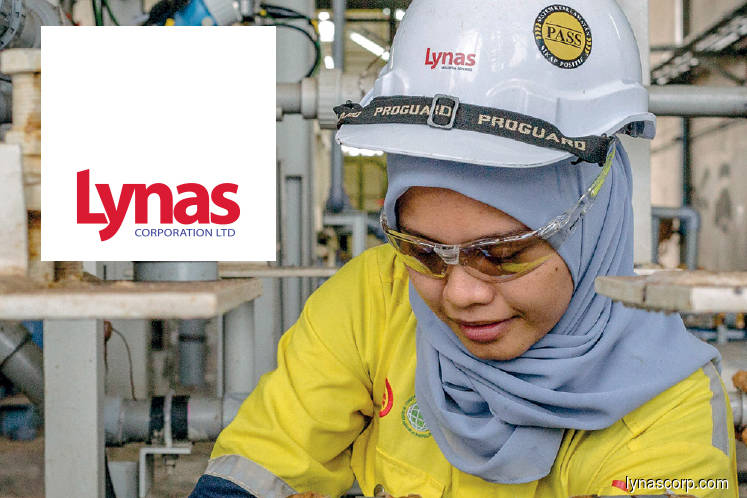 KUALA LUMPUR (June 13): Lynas Malaysia Sdn Bhd today described as false, claims that its operational residue storage is not in line with international and domestic regulations, noting a government review committee had found it to be compliant.
In a statement, its Managing Director (MD) and Vice-President (VP) Datuk Mashal Ahmad and Radiation Safety, Regulations and Compliance General Manager, Dr Ismail Bahari, said the government's 2018 executive review committee found Lynas Malaysia's operations to be low risk, while also being compliant with both domestic and international regulations.
"The Pakatan Harapan government's 2018 Executive Review Committee found Lynas Malaysia's operations are low risk, compliant with relevant regulations, and that residue storage facilities are operated in a proper manner.
"These findings are consistent with several independent and scientific reviews, including by the International Atomic Energy Agency (IAEA)," the duo said.
They explained that company's water-leach purification (WLP) waste is classified as very low-level waste by the IAEA and can be stored in "landfill type facilities", with no requirements for a high level of containment and isolation.
They highlighted that Lynas Malaysia has a G license from the Atomic Energy Licensing Board (AELB) to temporarily store the WLP onsite, with the AELB previously approving the group's sitting plan for a permanent disposal facility (PDF)
Currently, the WLP residue is being temporarily stored in dual lined (high-density polyethylene and geosynthetic clay) residue storage facilities, with the facilities being monitored constantly and no leaks occurring.
In respect to its Neutralisation Underflow (NUF) residue, the substance is classified as scheduled waste in Malaysia.
However, Lynas Malaysia cited studies made by Standard and Industrial Research Institute of Malaysia (SIRIM) and Golder Associates, that found the NUF residue to be a non-hazardous and non-toxic material that does not have significant health or environmental impacts.
They added that the NUF residue, which is a magnesium-rich synthetic gypsum, is not classified as scheduled waste.
Mashal and Ismail said the NUF residue has potential kieserite, a substance that is typically used in agriculture, and that pending regulatory approval to commercialise the substance, the synthetic gypsum is housed in a specially-constructed dry storage facility, which has been approved by the government.