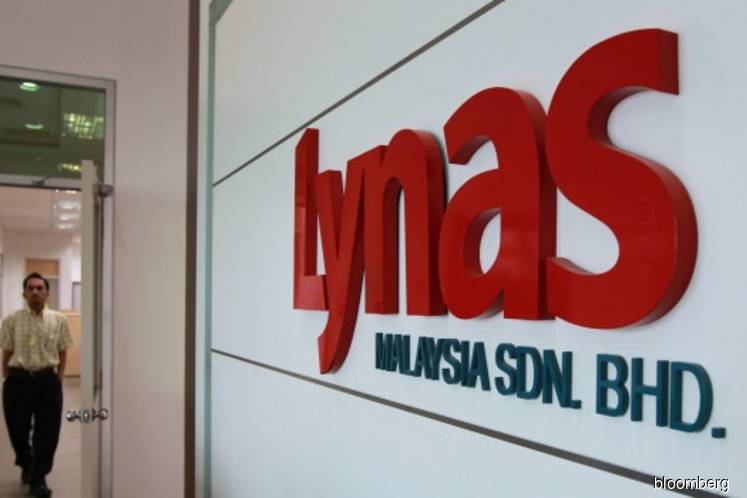 KUALA LUMPUR (July 29): Lynas Corp Ltd, which undertakes refining operations to produce rare earth minerals in Kuantan, Malaysia, has signed an agreement with Texas, US-based Blue Line to set up a separation facility in the US. The move is seen as a challenge to China's global dominance in the industry.
Nikkei Asian Review, quoting Lynas CEO Amanda Lacaze as saying in an interview and an industry source, reported yesterday that Japan is also expanding its cooperation with Australia-listed Lynas, thus creating a three-nation alliance in the sector that parallels the Asia-Pacific region's security landscape, where the US, Japan and Australia are allied to confront China's military expansion.
Nikkei Asian Review reported that rare earth minerals are crucial for making smartphones, missiles, batteries for electric vehicles and a long list of high-technology products.
"Lynas, the world's only major rare-earth producer outside China, has signed a deal with Texas-based Blue Line to set up a separation facility in the US Operations could begin in 2021. Chinese players account for 85% of the global production of high-purity rare-earth elements; Lynas produces the remaining 15%," Nikkei Asian Review said.
Lacaze was quoted as saying: "In fact, the only heavy rare earth separating plants in the world are located in China. But heavy rare earths are essential."
Nikkei Asian Review reported that while Chinese companies undertake upstream and downstream rare earth minerals processing in China, Lynas has been mining rare earths in Australia but processing them in Malaysia due to concerns on radioactive waste that the process generates.
According to the report, Lynas had in May decided to change this arrangement and teamed up with Blue Line to build a separation plant in the US. Unlike the company's plant in Malaysia, the Texas facility will be able to separate dysprosium, an element essential in the production of batteries for electric vehicles, the report said.
"Dysprosium is especially difficult to extract, and its production has been left to Chinese companies. Lynas' move to build a separation facility in the US will alter the global playing field.
"Meanwhile, Lynas has been beefing up its relations with Japan as well. In 2010, supplies of Chinese rare earths to Japan came to a halt after Tokyo nationalised the Senkaku Islands, Okinawa Prefecture, angering China, which also claims the islands," Nikkei Asian Review reported.
It was reported that Japan turned to Lynas as the nation was hard-pressed for the vital minerals. Lynas now supplies 30% of Japan's rare earths, and the country is Lynas' largest customer, according to the report.
Lynas' website indicates that its rare earth oxides are mined and initially processed at its Mount Weld concentration plant in Western Australia.
The materials are then shipped to Kuantan and transported to Lynas' 100ha Lynas advanced materials plant (LAMP) in Kuantan. "At LAMP, we undertake a complex series of refining and concentration operations to produce high quality rare earth minerals," Lynas said.