This article first appeared in The Edge Malaysia Weekly, on May 11, 2020 - May 17, 2020.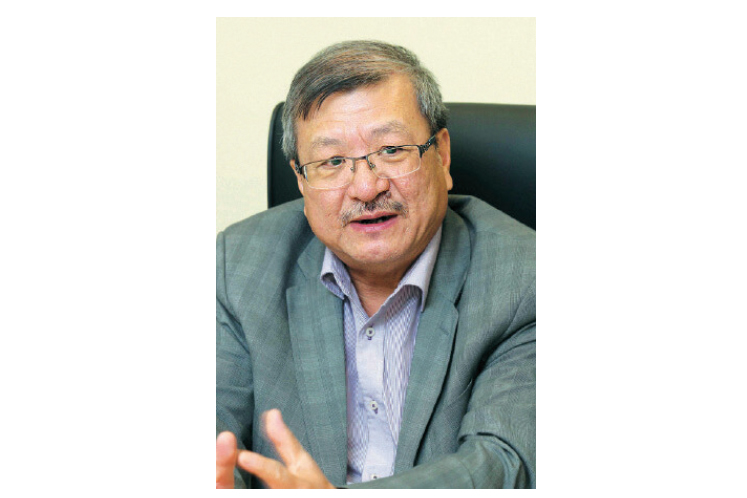 Sui: We would not have chosen to invest in T&T if it were not compelling
IT has been four years since low-profile businessman Lim Yin Chow emerged as the major shareholder of Mexter Technology Bhd, before the company's name was changed to LYC Healthcare Bhd in January last year.
Over the years, LYC Healthcare has been focusing on organic growth, nurturing its healthcare and healthcare-related businesses. They include confinement centres, senior living homes, a family clinic, an in vitro fertilisation (IVF) centre and a cosmetic and aesthetic centre.
Following last Monday's proposed acquisition of a 51% stake in Singapore medical firm T&T Medical Group Pte Ltd for S$7.29 million (RM22.2 million), however, LYC Healthcare will be embarking on its first major merger and acquisition.
The deal, which comes with a profit guarantee of S$3.9 million over three years up to financial year ending March 31, 2024 (FY2024), could prove to be crucial in LYC Healthcare's efforts to enhance its bottom line.
After all, the group has yet to make its maiden profit since it assumed the listing status of Mexter, reporting a net loss of RM2 million in FY2017, RM5.2 million in FY2018 and RM5.9 million in FY2019.
According to LYC Healthcare CEO and managing director David Sui Diong Hoe, the acquisition of a controlling stake in T&T is part of the group's long-term strategy of capturing key compelling healthcare markets, and he believes this will be a compelling investment.
"We have identified the chronic disease and osteoporosis market as a strategic market. We would not have chosen to invest in T&T if it were not compelling. This new acquisition will lead to high accretion of earnings to us, and it will add a valuable new dimension in the provision of healthcare to the older demographic market," he tells The Edge in an email interview.
Sui highlights that T&T operates a specialist chronic diseases and osteoporosis centre, which also has a family clinic, in Singapore, with thousands of local and foreign patients. The one-stop centre focuses on chronic degenerative joint diseases and the spine, pain management, and metabolic diseases such as diabetes mellitus, hypertension and high cholesterol.
Attractive valuation
It is worth noting that the acquisition will be funded by a mixture of debt financing, equity and preference shares.
LYC Healthcare will pay the vendor, Dr Ting Choon Meng, S$5.3 million cash, and settle the balance of S$1.99 million via the issuance of redeemable non-cumulative preference shares in its wholly-owned subsidiary, LYC Medicare Sdn Bhd.
Sui points out that Ting has agreed to provide a three-year profit guarantee of S$1.3 million a year for T&T, of which 51% will be consolidated by LYC Healthcare.
"We are acquiring T&T at a very reasonable valuation, which is based on a forward price-to-earnings ratio of 11 times of S$1.3 million. We view the transaction as attractive, as listed healthcare companies typically trade at a PER of between 30 and 40 times," he explains.
For the financial year ended Dec 31, 2019, T&T's profit after tax jumped 85% to S$1.09 million, up from S$592,000 a year earlier.
"We are targeting for T&T to generate earnings higher than the profit guarantee, but this is subject to the execution of the business strategies that we have in mind. Nonetheless, we expect the acquisition to contribute positively to LYC Healthcare's bottom line," says Sui.
Asked why Ting was willing to let go of his controlling stake to LYC Healthcare, Sui says it is a win-win deal for both parties, as they will be exploring opportunities to set up T&T branches in Malaysia. "We believe LYC Healthcare could add great value to T&T by bringing in more foreign patients and leveraging the customer base of our senior living service to boost its revenue and profits. Besides, we will be opening up and operating the T&T branches in Malaysia."
Sui adds that LYC Healthcare is building an ecosystem in the chronic disease and ageing demographic market; thus, this acquisition is complementary to its senior living home business, which can recommend patients to T&T's new chronic disease medical centre.
Full placement may not be necessary
Interestingly, LYC Healthcare has also proposed a private placement of up to 30% of its issued shares to raise up to RM26.8 million to finance the acquisition.
Sui stresses, however, that the board's intention is to minimise the dilution impact to the existing shareholders of LYC Healthcare. As such, the company hopes to finance a major portion of the T&T acquisition via bank borrowings.
"Our balance sheet currently has no debt at all except for a small property loan. We are in talks with a few local and foreign banks. If we are successful in securing a higher bank borrowing, we may not require the issuance of the full 30% placement shares," he says.
As at Dec 31, 2019, LYC Healthcare had net cash of RM1.6 million.
The group reported a wider net loss of RM5.59 million for the nine months ended Dec 31, 2019 (9MFY2020), compared with RM3.63 million a year earlier. This is despite an 82% y-o-y increase in revenue to RM9.34 million, from RM5.13 million.
The wider losses were due to the MFRS 16 impact recognised during the quarter, largely contributed by the higher depreciation and finance costs amounting to RM1.92 million, as well as the start-up cost of the group's postpartum centre in Puchong, which opened last July.
The counter closed at 33 sen last Wednesday, giving the company a market capitalisation of RM117.27 million.
LYC Healthcare operates three confinement centres in Taman Tun Dr Ismail (33 rooms), Puchong (29 rooms) and Bukit Jalil (60 rooms, opening in mid-2020). The group is on the lookout for more locations for future expansion.
"In the medium term, we are looking at the Klang Valley, Melaka, Penang and Johor; and, in the long run, we may consider other Asian countries that have the tradition of practising confinement," says Sui.
He adds that LYC Healthcare is now at a very important inflection point, as the group will soon be reaping the rewards when its mega-confinement centre in Bukit Jalil opens after the lifting of the Movement Control Order.
"For the whole of 2019 and early 2020, we have been very busy with growing our healthcare businesses and building new centres. From our next financial year-end in 2021, it will be very exciting times for us, as all our businesses will be fully operational and will be firing on all cylinders by then," says Sui.