This article first appeared in The Edge Financial Daily, on June 26, 2018.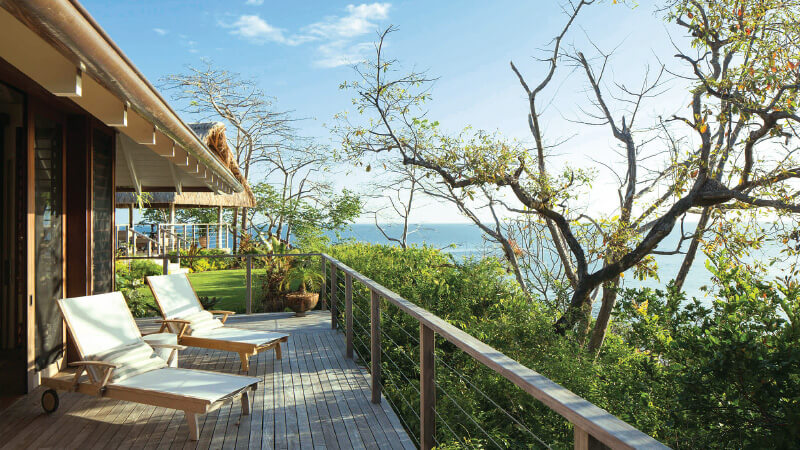 Islas Secas, the first private archipelago hotel in Panama—and probably beyond.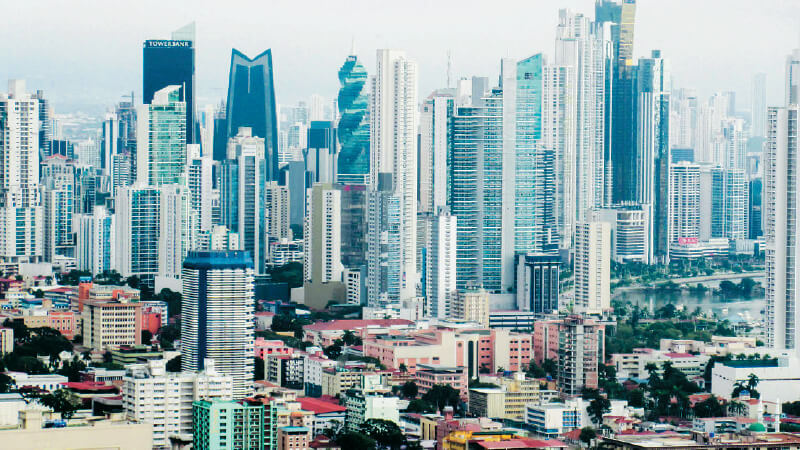 Panama City is in the midst of a development boom.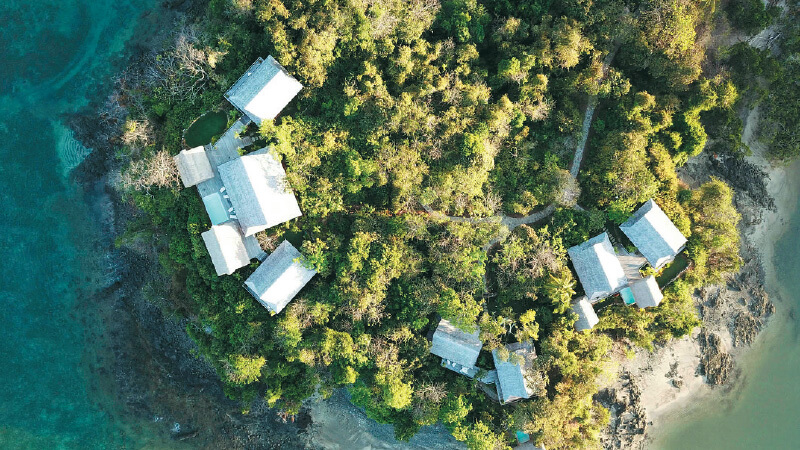 An aerial view of Isla Cavada, the island on which Islas Secas Reserve & Lodge is based
"Islas Secas — I've heard of that place," said Richard Cahill, my guide.
We had been roaming through the historic centre of Panama City, Casco Viejo, a jumble of pastel colonial-era buildings bordered by a seaside promenade.
He had just asked me what had brought me to Panama, and I told him I am on my way to a new hotel on an archipelago miles away in the Pacific — one so hidden, not even my travel-expert colleagues have ever heard of it.
The excursion is part of my mission to explore how the country's surging economy is creating exciting luxury businesses.
Cahill, the co-founder of the Panamanian ecotourism outfit Ancon Expeditions, rattles off what he knows about the enigmatic place. "Gorgeous, undeveloped islands," he said.
"It was owned by Michael Klein, the famous hedge funder, until he died in a plane crash. Mick Jagger used to go all the time, since it was so under the radar." Unintentionally, Cahill is presenting two truths and a lie.
The 14 islands are a largely unknown natural wonder surrounded by vast marine biodiversity.
And Klein, the onetime chief executive officer of hedge fund management company Pacificor LLC, did own them for six years.
But the Rolling Stones singer never hid out there. (He did have a home in the country, in a compound 354km from the nearest town.)
Until his sudden death in 2008, Klein ran his version of the resort, which shares the name of the island chain, as a passion project.
It was an exclusive, no-frills fishing lodge, with a handful of comfortable yurts scattered across its largest land mass, Isla Cavada.
It was then purchased by American billionaire conservationist Louis Bacon, whose intention was to protect the marine ecosystem while developing the resort as a playground for high-end travellers. (The name Islas Secas, or "dry islands", refers to the area's extreme low tides, when the water level can drop more than 3.66m, exposing long stretches of sand.)
After a five-year-long overhaul — which brought nine villas, 1,556 solar panels and a water treatment plant — Islas Secas Reserve & Lodge soft-opened early this year.
It will officially open in January 2019, with rooms starting at US$1,000 (RM4,010) per person a night, all inclusive. It is a 45-minute flight from Panama City to the coastal town of David, near the Costa Rican border.
"If you're here, you're here for a real adventure," said Rob Jameson, a lanky Brit who greets me and my friend.
His job at Islas Secas is to uncover the thrills and scientific appeal of an island chain that, before Klein built his yurts, is thought to have been uninhabited since the 15th century.
During the hour-long boat ride to the lodge, the sleepy mainland gives way to the wide-open Pacific. Then a series of primeval islands emerges: all ashy, basalt rock jutting out of the sea floor and topped with tangles of green.
Jameson rattles off the activities ahead of us: Snorkeling and diving are common ways to spend the day; you will see spiky blowfish, "blunthead" triggerfish, and iridescent parrotfish.
Catch-and-release fishing trips led by television personality and award-winning angler Carter Andrews usually turn up marlin, jackfish and various types of snapper.
On dry land, guests can hike to promontories and visit towering geysers that blast out of small caves and inlets.
In the coming months, the resort will add more science-based activities on dry land, including archaeological digs to uncover pre-Columbian pottery from almost 1,000 years ago.
By 2020 there will be a field station for scientists to study the humpback whales that migrate here in the summer, and visitors will be able to participate in research work.
"We want to keep linking back to the conservation ethos and involving guests in our mission," said Jameson.
Another thing the resort is gaining is competition. Not far from Islas Secas, on Isla Palenque, the Costa Rica-based Cayuga Collection has just opened a resort near 161.874ha of protected jungle.
Its 14 rooms and suites run upwards of US$770 per night. And just a few nautical miles from Panama City, a portion of the virginal Pearl Island is being developed into a resort by Ritz-Carlton Reserve, Marriott International Inc's most rarefied brand, slated to open in 2020.
Developer Hart Howerton, which also designed Islas Secas, intends to bring four or five more top-end resorts to the island.
Back in Panama City, I can feel the buzz of the country's booming economy in the restaurants, nightlife and urban development.
Down the street from Ace Hotel's American Trade Hotel, I slide into one of six stools at the chef's counter of Donde José. Rapturously creative chef José Carles builds modernist dishes here out of his childhood stories, his grandparents' recipes, and Panama's native ingredients.
The restaurant, similar to Islas Secas, is reason alone to plan a trip. Although small, both brim with secret delights, just waiting to enchant you. — Bloomberg