This article first appeared in The Edge Financial Daily, on July 30, 2018.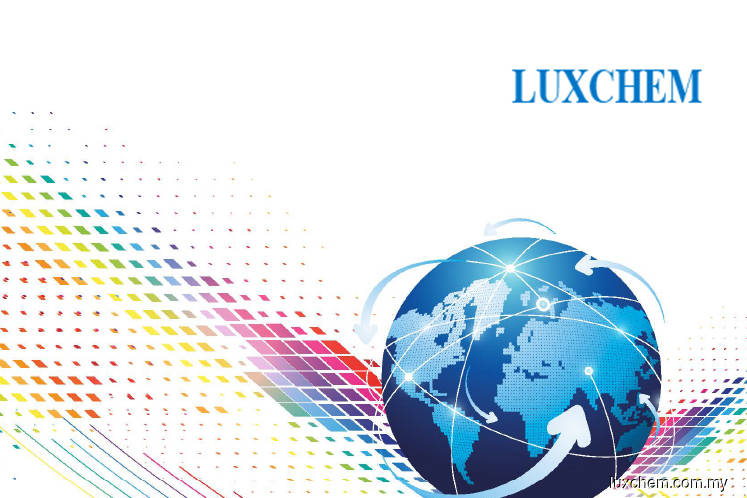 Luxchem Corp Bhd
(July 27, 67 sen)
Maintain buy with a lower fair value (FV) of 81 sen: We have trimmed our financial year 2018 (FY18) ending Dec 31, to FY20 ending Dec 31, earnings by 2% to 5% due to continued stiff competition in the unsaturated polyester resin (UPR) industry and an expected slowdown in its Indonesian segment due to currency exchange fluctuations and the upcoming Indonesian presidential election next year.
Luxchem's second quarter of financial year 2018 (2QFY18) core net profit came in slightly below expectations at RM10 million (quarter-on-quarter [q-o-q]: +1%, year-on-year [y-o-y]: +10%). This brings the first half of financial year 2018 (1HFY18) core net profit to RM19.8 million, which accounts for 45% of our full-year forecast and 44% of consensus estimates.
1HFY18 core net profit slipped 11% y-o-y amid a 10% depreciation of the US dollar against the ringgit. Luxchem's 1HFY18 turnover fell 6% mainly from a reduction in local sales by 5%. The decline in local sales stemmed from the group's trading segment, which saw a fall in revenue and profit before tax (PBT) of 8% and 19% respectively.
In Indonesia, Vietnam and Thailand, lower export sales were due to weaker sales in the manufacturing segment. We suspect this is due to headwinds faced by Luxchem's UPR manufacturing arm Luxchem Polymer Industries (LPI), which continues to operate in a highly competitive environment. LPI continues to push to fill up its new capacity of 10 thousand tonnes per year after facing increased competition coupled with a slower market. Its capacity is reported to be filled up around 60% to 70%.
On the other hand, its Transform Master (TMSB) manufacturing arm is running at about 80% capacity and the group plans to further expand capacity from 13.8 thousand tonnes per year to 20 thousand tonnes per year in the next few years, indicating a sturdy demand of latex and latex-related chemicals from the glove sector. We view this positively as Luxchem is one of the key suppliers to the glove sector, which remains its main growth driver for FY18.
Moving forward, we expect a better 2HFY18 as 1HFY18 was impacted by fewer working days in Malaysia and Indonesia due to Hari Raya festivities falling in the 2QFY18, and uncertainties in the domestic market post the 14th general election. The group continues to boost its regional presence, especially in Indonesia and Vietnam.
We continue to like Luxchem due to its exposure to industries with stable and commendable growth such as the glove sector (latex); good earnings visibility backed by a large clientele (about 1,000 customers) and wide applications of its chemical products; and capacity expansion in the group's manufacturing arms, LPI and TMSB. — AmInvestment Bank, July 27