This article first appeared in The Edge Malaysia Weekly, on May 3, 2021 - May 09, 2021.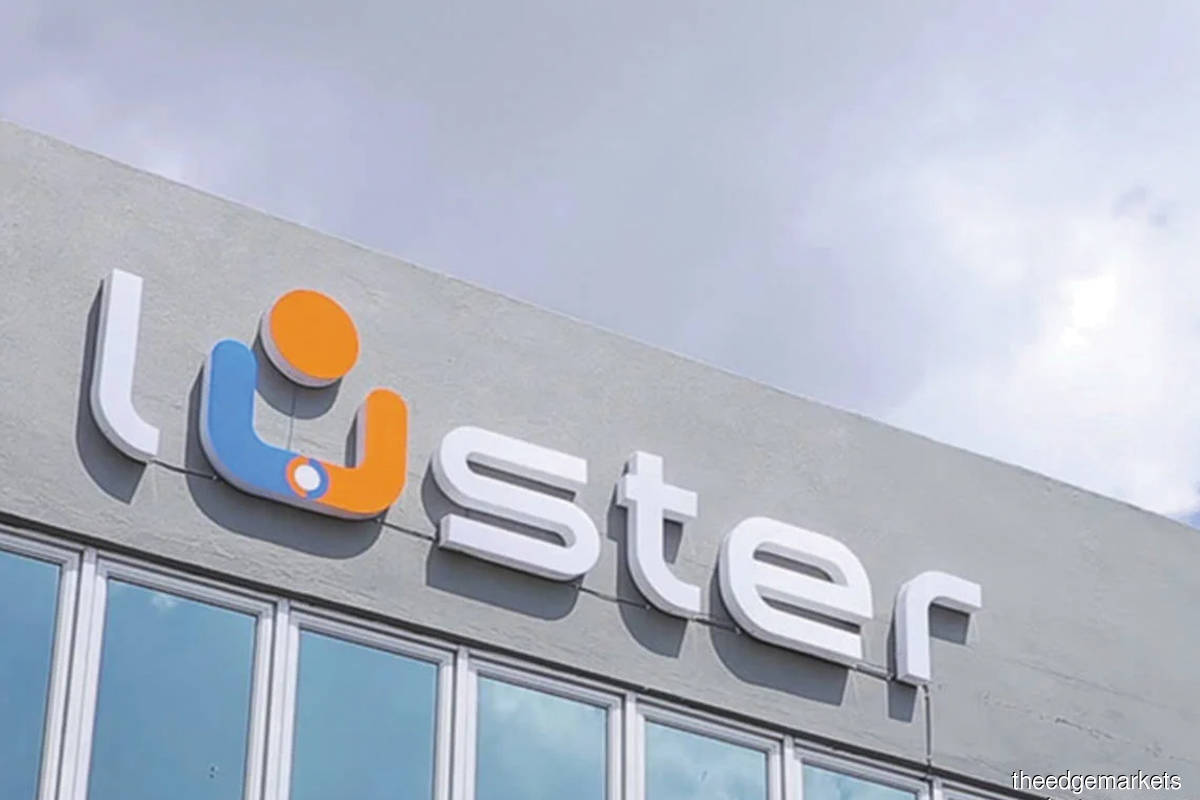 HAVING announced a diversification into glove manufacturing last year, Luster Industries Bhd's recent proposal to provide engineering, procurement, construction and commissioning (EPCC) services for rubber glove production lines in the US has raised concerns about its ability to take on a second healthcare-related venture within a short period.
Moreover, the company's plant in Banting, Selangor, has yet to commence the manufacturing of gloves. Does the Kedah-based precision plastic parts and components manufacturer have too much on its plate?
In a recent interview with The Edge, Luster deputy managing director Liang Wooi Gee says the EPCC job does not fall under its glove manufacturing segment, which is expected to contribute more than 25% to its profit going forward.
Acknowledging that glove demand may well ease off in two years, Liang expects its EPCC segment to be more sustainable in the future, based on the expectation that countries will realise the importance of manufacturing their own personal protective equipment (PPE) post-Covid-19. "We want to add value and not to be constrained to only glove manufacturing," he stresses.
Luster's alternate director Chuah Chong San says a different approach is needed to sustain the glove business in the longer term. "We are not a big player. We do not continue building new factories. The glove selling landscape will change in the next few years," he points out.
"Most countries do not want to depend on the global supply chain, especially during a pandemic. Big countries are going to build for themselves. That is why we are selling them the solution."
On April 12, Glovconcept Sdn Bhd signed an agreement with American Nitrile LLC to provide EPCC services for the latter's 12 rubber glove production lines in the US. Glovconcept is 60% owned by Glovmaster Sdn Bhd which, in turn, is a 56%-owned subsidiary of Luster. Fortune Tac Sdn Bhd owns the remaining 44% of Glovmaster.
Glovconcept will undertake the design, development and delivery of a glove manufacturing factory on a turnkey basis, with a glove output of not less than 38,000 units per line per hour. American Nitrile will pay the company US$3.6 million (RM14.9 million) for each line.
Liang says the critical component parts will be modular-made in Malaysia before being shipped to the US. "Our team will be there to guide them and for knowledge transfer purposes."
Addressing criticism that Luster does not have the know-how in the glove industry, he highlights that Fortune Tac's director and shareholder Yee Voon Hon has more than 10 years of experience in glove manufacturing. "He has been running a manufacturing plant for natural rubber gloves, and has been consulting and fabricating lines for many big companies in Malaysia and overseas, especially China and Vietnam."
As for the EPCC job, Liang says the risk is minimal as the company will only start work upon receiving the deposit of more than US$12 million. "This project will give us a foothold in the US, which is the largest glove-consuming country [in the world]."
Apart from fabrication revenue, Luster is also entitled to a percentage of the sales generated, up to a maximum of US$50 million for every 12 lines.
American Nitrile is 96% owned by Jacob Block, who started a company called Block Medical Supply last year to distribute PPE in the US. It was set up on Jan 4 with an issued share capital of US$100,000. "While it is a small company, it already has support from various investors to start this project," says Liang.
However, there is scepticism about American Nitrile's intention to purchase an additional 72 production lines from Glovconcept, which will take the total production lines to 84.
"Looking at the demand in the US, 84 production lines is just a drop in the ocean. They [American ­Nitrile] are very careful as well. They want to start small to make sure it is proven to be a success," says Liang.
Luster's share price spiked to an intraday high of 27 sen on April 12, ahead of the EPCC deal announcement. However, profit-taking emerged shortly after, and the stock closed at 22 sen last Wednesday, valuing the company at RM636.45 million.
Glove manufacturing contribution projected by 4Q
On the glove manufacturing business via Glovmaster, Liang says production is slated to start in July or August, with profit projected in the last quarter of 2021.
"We have been approached by many parties for our glove supply. We are finalising the pricing and mechanism for it. It will be mainly for export markets across Asia, Europe and the US," he adds.
"Even as average selling prices normalise, we will still be able to get handsome margins. It will not go down to pre-pandemic levels as glove usage will remain high."
Luster's investment in the plant is RM50 million, to be funded by a private placement exercise that raised RM60.27 million earlier. More than three billion pieces of gloves will be produced in the first two years. Fortune Tac has given a guarantee that the aggregate profit before tax for the first two years of operations will not be less than RM200 million.
Currently, 60% of Luster's revenue is derived from the manufacture of precision plastic parts and components and plastic injection moulding, original equipment manufacturing for hygiene and pest control products as well as audio sound systems, precision engineering work and manufacturing of die-casting components.
"Right now, we are focusing more on products, instead of components. We also manufacture complete audio products for big companies," says Liang.
Luster also has a property segment and plans to launch a townhouse project with a gross development value of RM900 million in Cyber South, Selangor, by end-2021 or early 2022. "There will be more pocket developments if there is an opportunity. Most projects will be on a joint-venture basis and we are not going to buy land," he says.
Under its gaming segment, Luster operates a number forecast business in Cambodia, but its earnings contribution is minimal.
For the financial year ended Dec 31, 2020, the company's net profit slumped to RM5.96 million from RM9.24 million a year earlier, owing to delays in the delivery of audio products as the result of the Covid-19 pandemic.
Nevertheless, Luster remains cash rich, with RM87.8 million in hand as at end-December 2020.