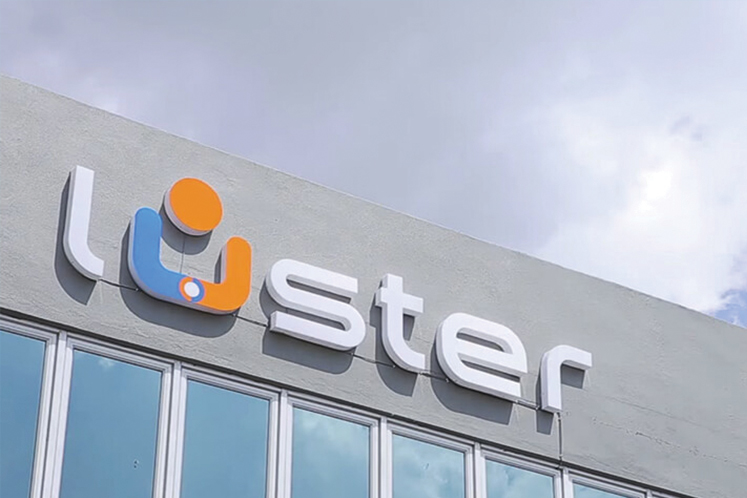 KUALA LUMPUR (March 19): Luster Industries Bhd has proposed to undertake the diversification of its business to include property development and construction.
Luster said the proposed diversification is consistent with the group's plan to reduce its dependence on its core existing business in the manufacturing of precision plastic parts and components and sub-assembly of plastic parts and products, as well as in precision engineering works and manufacturing of die-casting components.
In a filing with Bursa Malaysia today, Luster said the proposed diversification is also a result of an awarded project and a joint venture (JV) project it had clinched last year.
On May 26, 2017, its indirect wholly-owned subsidiary Luster Venture Sdn Bhd was awarded a contract from GDW Mengkuang Sdn Bhd to develop a 225.17-acre piece of land in Seberang Perai Utara, Penang at a gross development cost (GDC) of RM165.51 million.
The proposed development will comprise 928 units of residential properties, 16 units of commercial shop house and 69 units of street mall, which will have an estimated gross development value (GDV) of RM195.73 million.
Luster said the total estimated gross development profit of the proposed development is RM30.22 million. The project is expected to start in the middle of this year, with completion slated for the second half of 2020.
On Nov 2, 2017, another of Luster's indirect wholly-owned subsidiary Luster Hijauan Home Sdn Bhd had entered into an agreement with the landowner Enrich Realty Sdn Bhd to jointly develop a 3.6725ha piece of land in Hulu Langat, Selangor into a commercial or residential or mixed development at a GDC of RM207.32 million.
The proposed development will comprise 10 units of commercial retail lots, 422 units of service apartments and 180 units of Rumah Selangorku, which will have a GDV of RM242.38 million.
The project is expected to generate a gross development profit of RM35.06 million and is slated to begin in the second half of 2019, with completion in the second half of 2022.
Luster said it will finance the projects through a combination of internal funds and/or bank borrowings.
Luster added that it has also started pursuing and exploring additional construction-related and property development projects by continuously looking for potential tie-up with landowners for development projects in order to reduce the requirement to raise funds and cash flow requirement for the purchase of land.
The proposed diversification requires the approval from the shareholders of Luster at an extraordinary general meeting to be convened.
Barring any unforeseen circumstances, the proposed diversification is expected to be completed in the first half of this year.
Luster shares closed unchanged at 9 sen today, with 1.06 million shares done, bringing it a market capitalisation of RM177.84 million.