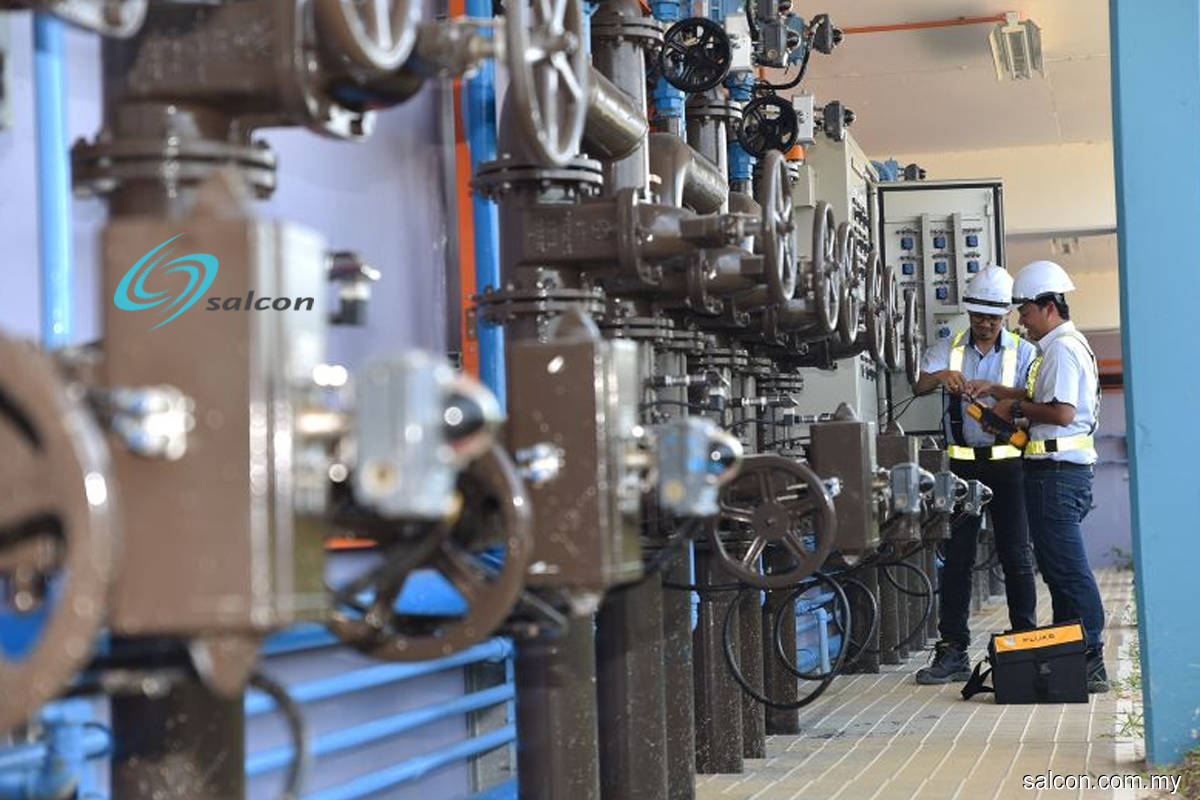 KUALA LUMPUR (Nov 13): Salcon Bhd's jumping on the glove makers' bandwagon was met with a lukewarm response from investors.
The water and wastewater engineering firm, which announced its plan to diversify into the glove manufacturing business, saw its share price drop as much as 7.89% or three sen to 35 sen in early trades.
At 11.04am, the counter stood at 36.5 sen, falling 1.5 sen or 3.95%. It saw 180.29 million shares change hands, making it one of the most actively traded stocks.
While the market's reaction was tepid today, the share price has more than doubled from 18 sen on Oct 1.
CGS-CIMB's analyst Sharizan Rosely said in a note today that Salcon's move to acquire a 51% stake in JR Engineering and Medical Technologies (JREMT), a glove manufacturer, for RM28.6 million was unexpected.
"With the targeted new earnings stream from JREMT, Salcon would potentially benefit from a major recovery in earnings prospects from losses in [financial year 2020] as it diversifies into a growth segment; however, we feel that execution risks could be a concern in the short term," he said.
He maintains his reduce call on Salcon as he feels the share price had rallied ahead of the news.
"Despite the dilution adjustment from the share placement, revalued net asset value (RNAV)-based target price rises to 32 sen as we impute the estimated profit guarantee and peg it to a lower 40% RNAV discount (60% before)," he said.
According to Salcon, the deal will be funded by RM22.5 million private placement proceeds, and RM6.1 million from internal funds. The deal fully values JREMT at RM56 million.
The proposed acquisition comes with a profit guarantee of RM10 million a year for the coming three financial years ending Dec 31, 2021 (FY21) until FY23.
"Based on the annualised FY10/20F net profit (9M20 net profit of RM2.5 million as per merger and acquisition deal announcement), it translates into an acquisition price-to-earnings ratio (PER) of 17 times, which we deem fair, and within the average 2020 to 2021 [PER] range of 15 to 22 times for glove stocks under our coverage. Deal completion is expected by end-2020," said Sharizan Rosely.
He also noted that the RM10 million minimum profit guarantee per annum (on existing four lines) for FY21 to FY23 by JREMT should address potential execution risks.
"We estimate that the profit guarantee implies an average selling price (ASP) of US$40 to US$50 per 1,000 gloves, in line with the prevailing ASPs of nitrile and natural rubber gloves and based on a 20% net profit margin.
"For Salcon, this translates into an earnings accretion of RM5.1 million per annum (51% stake) versus our FY21-22F net profit of RM1.4 million and RM1.9 million," he said.
Read also:
Salcon joins glove maker club, targets producing three billion gloves a year