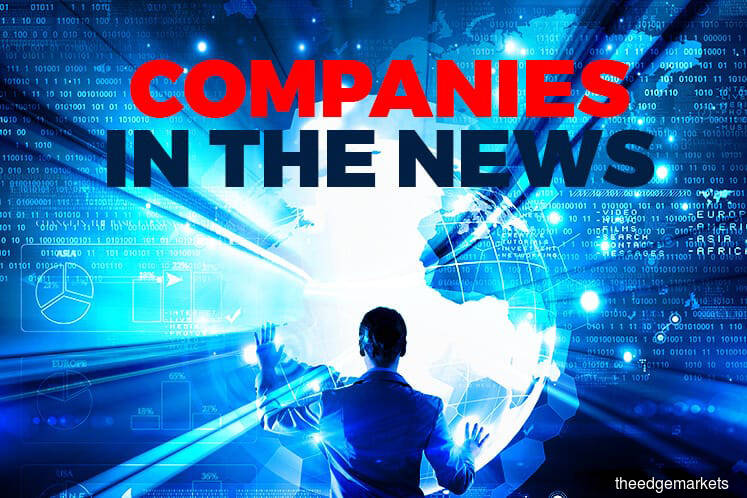 KUALA LUMPUR (July 22):  Based on corporate announcements and news flow today, companies that may be in focus on Tuesday (July 23) may include:  LTKM Bhd, MyEG Services Bhd, D'Nonce Technology Bhd, Baba Eco Group Bhd and Perdana Petroleum Bhd. 
LTKM Bhd managing director Datuk Tan Kok and his family have offered RM1.35 a share for the remaining shares of the chicken egg producer not owned by them, under a conditional voluntary takeover offer. 
LTKM said the offer price represents a 21.62% premium over its last transacted price of RM1.11 on July 18.
The joint offerors, who hold a total stake of 68.26% of the issued shares, said they do not intend to maintain the company's listing status on the Main Market of Bursa Malaysia, upon completion of the takeover.
An Indonesian unit of MyEG Services Bhd is purchasing a 40% stake in PT Cartenz Inti Utama (PT CIU) for US$10 million or approximately RM41.10 million, as the e-government services provider seeks to further expand its business outside of Malaysia. 
With business environment in Malaysia becoming increasingly competitive, MyEG said the acquisition would allow the group to expand its Indonesian presence, in particular to roll-out its tax monitoring system regionally, as well as to redeploy some of its local systems in other regional markets.
It said the acquisition of 40% of PT CIU would help accelerate the present 5,000 installations it maintains in Indonesia, to a higher targeted number of installations. The group is aiming to get permission from relevant local government units, to install 15,000 tapping boxes in Jakarta, Bogor, Depok, Tangerang and Bekasi.
D'Nonce Technology Bhd's director Tho Yow Yin has been appointed as chief executive officer of the company with immediate effect. 
Tho, 62, had earlier been named as an independent and non-executive director of the hard disk drive contract manufacturer on July 1. 
Tho succeeds Lim Teck Seng, 49, who resigned after the High Court ruled as invalid, Lim's re-election as director at the company's annual general meeting on June 17 this year. 
Baba Eco Group Bhd, which debuted on Bursa Malaysia's LEAP Market today, said it intends "to further expand [its] overseas sales and marketing efforts" by establishing a physical presence in neighbouring countries, including Thailand, Myanmar, Cambodia and Vietnam.
Its executive director Leong Jyahao said Baba's existing overseas markets include Australia, Japan, New Zealand and Saudi Arabia.
"We also intend to develop and introduce a new series of organic fertilisers and natural pesticides under the name 'Eco-Merchandise'," Leong added.
Perdana Petroleum Bhd is extending RM682.5 million in financial assistance to Dayang Enterprise Holdings Bhd, which maintains a 60.48% stake in Perdana, in order to help Dayang establish new means to repay its debt.
Perdana said the financial assistance is needed to facilitate the establishment of Dayang's proposed sukuk programme, which is part of a group-wide debt restructuring exercise undertaken by Dayang.
"The group-wide debt restructuring exercise of the Dayang Group aims to restructure and reschedule their loans and debt obligations to strengthen the financial position of the Dayang Group and put in place an efficient and optimal capital structure, amid the recovery in the oil and gas industry," the group said.