This article first appeared in The Edge Malaysia Weekly, on September 30, 2019 - October 06, 2019.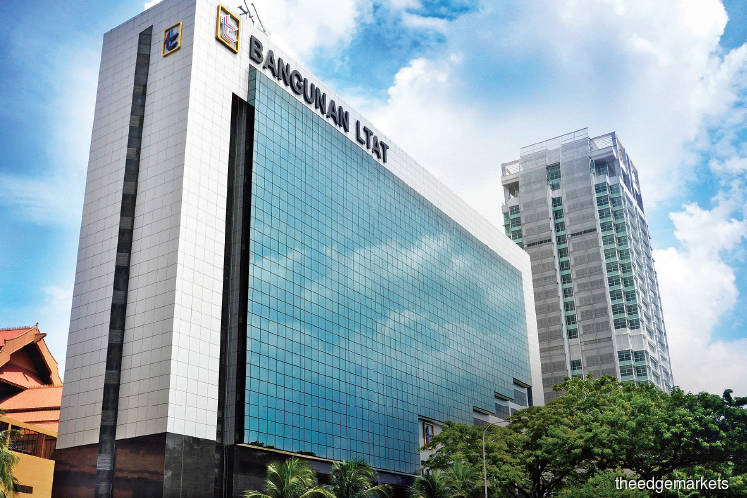 Since LTAT was set up in 1973, its annual dividends have remained above 7% up to 2014, and 6% up to 2017
LAST week, Lembaga Tabung Angkatan Tentera (LTAT) sent a signal to its members — the good old days of high dividend returns are now behind them.
That is the underlying takeaway from a surprise statement on Sept 26 that revealed seven major financial irregularities, which were unearthed via a special investigative audit that began in February.
The statement came just days ahead of an expected public presentation of LTAT's performance for the financial year ended Dec 31, 2018 (FY2018) this week. Also expected this week is the announcement of its FY2018 dividends, which were supposed to be announced in February this year.
Given that LTAT decided to bring up the irregularities just days before the long-awaited FY2018 dividend announcements, members might worry about how much lower the FY2018 dividend rate would be compared with those in the previous years — or if there would be any dividend payments at all.
What also surprised some observers was that LTAT specifically named former CEO Tan Sri Lodin Wok Kamaruddin in the statement, unusually so for Corporate Malaysia.
"These irregularities and weaknesses took place under the previous leadership of Tan Sri Lodin Wok Kamaruddin as its (LTAT's) chief executive up to Sept 7, 2018," says LTAT.
The statement apparently assigned responsibility for the issues to Lodin but stopped short of indicating what actions, if any, would be taken against him as a result.
The irregularities themselves would not surprise anyone who has been tracking the financial performance of LTAT and its flagship listed entity, Boustead Holdings Bhd, over the years.
That said, the general public may have been taken aback by such revelations, which were never in the sphere of public discourse previously.
For example, the audit flagged the overpayment of dividends, which eroded retained earnings. Between FY2014 and FY2018 and excluding one-off gains, LTAT's asset returns were lower than the declared dividend rates.
"This has resulted in LTAT paying dividends at a higher rate than it could afford," says LTAT.
That the dividends have remained high regardless of how the market has performed is no secret. Since it was set up in 1973, its annual dividends have remained above 7% up to 2014, and 6% up to 2017.
LTAT had also been declaring additional returns to members vis-à-vis bonuses since 1990 and special bonuses since 1996. Annual bonuses went as high as 6.25% between 1990 and 2017, while special bonuses have been as high as 8% annually.
While regular dividends are calculated based on a member's total savings — which include both the member's and the government's contributions — special bonuses are calculated based on only the member's portion of the contribution.
Meanwhile, the audit also highlighted LTAT's overreliance and over-concentration on Boustead Holdings and the latter's listed subsidiaries, which was raised by The Edge in Issue 1263, April 22, in an interview with current LTAT chief executive Nik Amlizan Mohamed.
Another issue is that LTAT has not received dividends declared in 2017 by several subsidiaries, and which remain outstanding to date. It is understood that the subsidiaries include Perbadanan Perwira Harta Malaysia (PPHM) and Perbadanan Perwira Niaga Malaysia (Pernama). Pernama runs a retail store chain in army camps nationwide, selling essential goods at cheaper-than-market prices, while PPHM is the property management arm of LTAT.
Another issue flagged by the audit was the overstatement of LTAT's assets between 2015 and 2017 due to an impairment worth RM55 million, which the auditor Ernst & Young had deemed to be necessary.
The impairment relates to LTAT's investment in Buroi Mining Sdn Bhd, a coal mining company based in Kuching, Sarawak. LTAT had purchased shares in the company in October 2007.
It is worth noting that the matter was also flagged by the auditor-general (AG) in 2009 and at the time, LTAT informed the AG that it was commencing legal action.
According to past LTAT annual reports, the shares were acquired from Ling Lee Soon after an evaluation of the feasibility and potential investment return. The investment basis was that Buroi Mining was expected to sign a coal supply agreement with Metading Power Plant in Mukah, Sarawak.
However, the coal supply agreement did not materialise and a buy-back clause was activated, which required Ling to buy back LTAT's shares at the same RM55 million investment cost.
LTAT later filed a claim in the Kuala Lumpur High Court seeking to enforce the buyback clause. In August 2014, the High Court decided in LTAT's favour and entered judgment against Ling for RM55 million with 5% interest per annum until full settlement.
However, no payment was forthcoming. LTAT said it later filed a bankruptcy action against Ling in December 2015, though this was dismissed. LTAT successfully appealed the decision in October 2016, but the matter was not mentioned in its 2017 annual report.
Public records show that as at last week, LTAT retained a 1.19% stake in Buroi Mining.
While the key issues identified by the investigative audit are not surprising, the critical question is, what will the LTAT management do now and how fast can it normalise dividend rates for its members?