This article first appeared in The Edge Malaysia Weekly, on November 8, 2021 - November 14, 2021.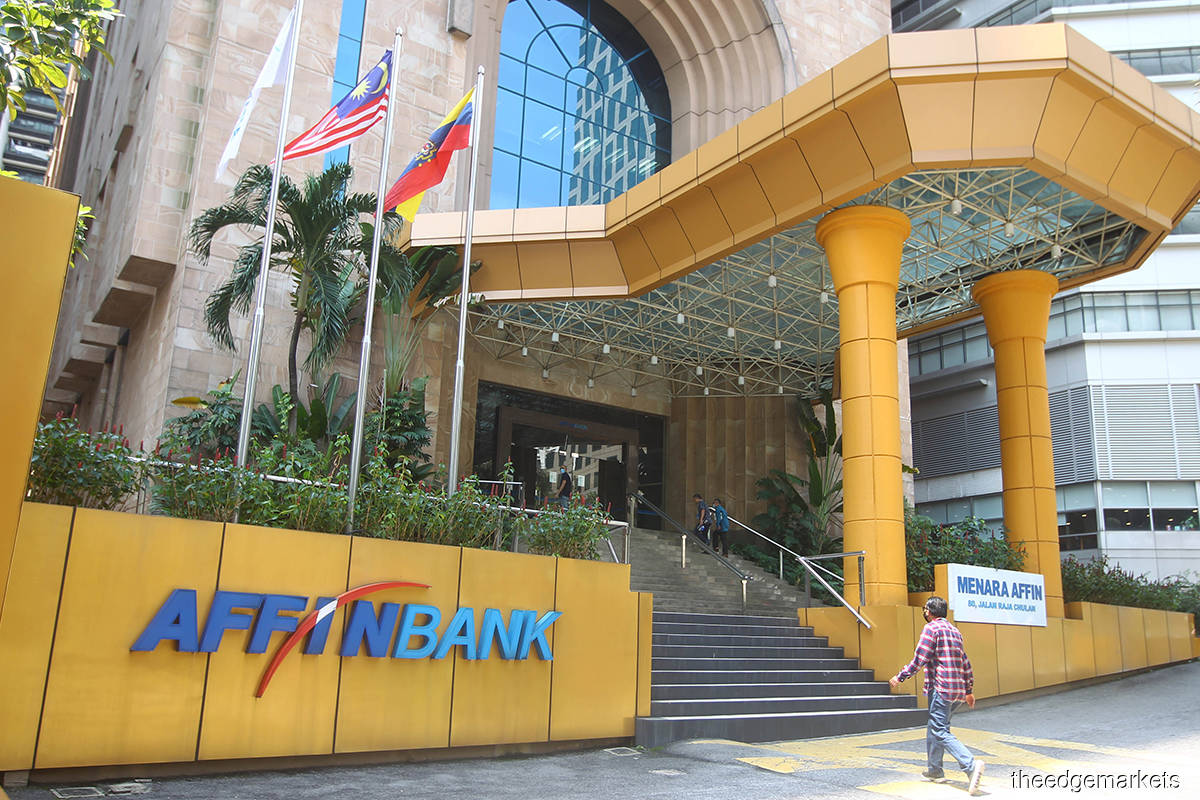 LEMBAGA Tabung Angkatan Tentera (LTAT) is said to be looking to sell a controlling stake in Affin Bank Bhd. The armed forces fund has a 35.17% direct stake in the banking group, as well as 20.38% held via Boustead Holdings Bhd. LTAT owns 59.42% in Boustead.
Asked to comment on the matter, LTAT said: "As a retirement fund, LTAT remains committed to its core focus of delivering competitive and sustainable returns to its contributors, who are mainly military personnel serving the Malaysian Armed Forces (MAF).
"In this regard, LTAT will play its role as a shareholder of Affin Bank to enhance the bank's value," the fund said in an email reply to The Edge.
It is understood that LTAT has appointed a local adviser to look for a buyer for the stake. Boustead may also be involved in the stake sale, although it is unclear how much each party will dispose of.
Affin Bank's other major shareholders include The Bank of East Asia Ltd with 23.16%, having first increased its stake from 4% in 2007 through a share subscription exercise. The Employees Provident Fund (EPF) holds 6.93% in the banking group.
At its last close of RM1.67 per share, Affin Bank had a market capitalisation of RM3.55 billion. The share price values  LTAT and Boustead's combined stake of 55.55% at RM1.97 billion.
The smallest bank by market capitalisation on Bursa Malaysia, Affin Bank has seen its shares trend downwards over the years — it has lost more than 46% of its value since its 2013 peak of RM3.13. The bank is currently trading at 0.37 times its net book value of RM4.47 as at end-June.
A point of contention for investors is its low return on equity (ROE), which is 2.4% now, compared with the industry average of 6.14%. Analysts have also pointed to the bank's higher credit risks relative to its peers.
The group is in the second half of its 2020 to 2022 transformation plan under the leadership of president and group CEO Datuk Wan Razly Abdullah Wan Ali, with 2022 targets including an ROE of 7% and pre-tax profit of more than RM1 billion.
In the six months ended June 30 (6MFY2021), Affin Bank's net profit slid 2.14% to RM186.89 million, or 8.91 sen per share, from RM190.97 million or 9.62 sen per share a year ago, with higher profit attributable to non-controlling interest. Net income for the period rose 2.7% to RM1.12 billion, from RM1.09 billion.
Affin Bank is also in the midst of joining hands with Italian insurer Generali Asia NV for its insurance business, with the latter taking over the shareholding held by French-based AXA. The deal is slated for completion by the first half of 2022.
A sale of Affin's stake will support the cash position of LTAT, which had seen a relatively low dividend payout in the last few years after an investigative audit found discrepancies in its financial reporting. LTAT's dividend rate for 2020 was 3.5%, up from 2.5% in 2019 but much lower than the 6% to 8% enjoyed in the past.
The fund also needs to help turn around or reduce its reliance on its flagship entity Boustead, which has missed paying dividends since 2019 as the debt-laden conglomerate itself undergoes a turnaround plan.
In February this year, LTAT had aborted an initial plan to privatise Boustead that was first announced in May 2020 — seen at the time as a step for LTAT to support the latter's restructuring away from public scrutiny.
Boustead had short-term debt of RM4.64 billion, of which RM3.34 billion are revolving credit. Long-term debt stood at RM3.04 billion. The group registered a net gearing at 1.39 times, with cash equivalents of RM456.7 million.
Apart from Affin Bank, Boustead's other holdings in locally listed companies include 56% in Pharmaniaga Bhd, 57% in Boustead Plantations Bhd and 65% in Boustead Heavy Industries Corp Bhd.
In the six months ended June 30 (6MFY2021), Boustead returned to the black with a net profit of RM35.8 million, or 1.77 sen per share, from a net loss of RM147.7 million, or 7.24 sen per share, a year ago. Revenue rose 24% to RM4.66 billion, from RM3.76 billion.