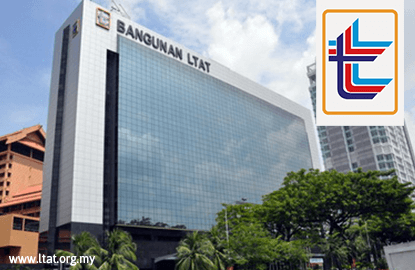 KUALA LUMPUR (March 30): Lembaga Tabung Angkatan Tentera (LTAT) today urged Pandan Member of Parliament Rafizi Ramli to stop making "unfounded and misleading connections" between the relocation of the Kuala Lumpur air base (PUKL) and the gratuity payments by the board for members who have concluded their service with the armed forces.
Perbadanan Perwira Harta Malaysia (PPHM), which is a wholly-owned subsidiary of LTAT, is the turnkey contractor for 1Malaysia Development Bhd (1MDB) on the PUKL project.
"Our financial position is strong and we would like to assure members that their funds are safe and that we have no problems meeting our financial obligations," its chairman Tan Sri Mohd Anwar Mohd Nor said in a statement today, noting that LTAT's accounts are audited by the National Audit Department and tabled in Parliament.
He explained that LTAT's capacity to meet its financial obligations is in no way dependent on payments received for the PUKL project.
"LTAT has a diversified investment portfolio; and from the income and proceeds it receives from dividends, profits from its share trading, rental income as well as contributions from its members, LTAT's cash inflow has always exceeded its cash outflow," he said.
Mohd Anwar reiterated that to date, payments by 1MDB to PPHM have been fulfilled on schedule and PPHM, being the turnkey contractor for 1MDB on the PUKL project, has in turn paid all its subcontractors on amounts due.
He also pointed out that the PUKL project is only one of PPHM's business activities. It is also involved in building affordable housing in Bukit Jalil here for members of the armed forces, as well as the construction of government quarters in Jalan Cochrane here.
Mohd Anwar also said LTAT will proceed to take legal action against Rafizi if the opposition lawmaker fails to produce the names of the retired military personnel that have not received their gratuity payments by tomorrow.
"We have met all our obligations and to insinuate otherwise is slanderous with a view to impact the good reputation and credibility of LTAT," he said.
"We wish to stress that all payments to retired military personnel are made within 24 hours of LTAT receiving the completed and approved documents," Mohd Anwar added.
Rafizi had last week said official documents in his possession revealed arrears 1MDB owed to PPHM amounting to RM396.41 million, which affected LTAT's cash flow and subsequently caused the delay of gratuity payments to retired servicemen.