This article first appeared in The Edge Malaysia Weekly, on December 20, 2021 - December 26, 2021.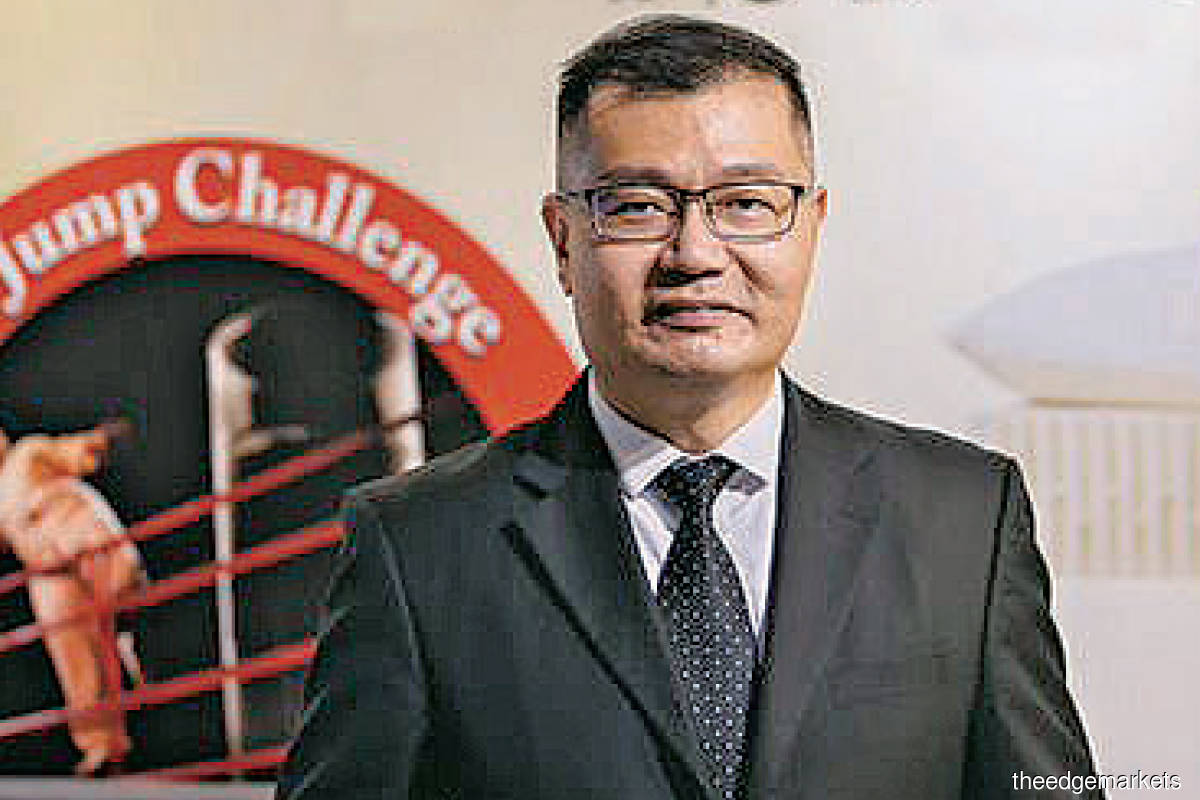 KLANG-based Lee Swee Kiat Group Bhd (LSK), which has seen its earnings decline for two straight years, expects to reverse the profit downward trend through its collaboration with South Korean home appliance maker Cuckoo, says managing director (MD) and chief financial officer Datuk Eric Lee Kong Sim.
In December last year, LSK signed a three-year collaboration agreement with Cuckoo International (M) Sdn Bhd, the Southeast Asian unit of Cuckoo Electronics Co Ltd.
The two companies co-created and launched the Cuckoo x Napure crossover product, also known as the A-series mattress, in March this year. Under the collaboration agreement, Cuckoo International will collect 60% of the income and LSK will get the remaining 40%.
LSK is the country's largest natural latex bedding manufacturer and Napure is its flagship brand.
While LSK's annual turnover has sustained at around the RM100 million level over the past three years, the group's net profit has been on a downward trend, dropping from RM10.2 million in financial year 2018 (FY2018), to RM8.1 million in FY2019 and and RM6.6 million in FY2020.
"We hope to achieve an annual revenue of RM200 million by FY2025. If our top line can reach that level, and if our earnings grow in tandem, I'm very confident that our share price would perform well too," Lee tells The Edge in a phone interview.
Over the last 12 months, shares of Main Market-listed LSK have declined 14% to close at 82 sen last Thursday, giving it a market capitalisation of RM138.45 million. The counter is trading at a historical price-earnings ratio (PER) of 18 times, offering a dividend yield of 3%.
Lee observes that most research analysts believe LSK deserves a forward PER of 15 to 20 times, which he thinks is fair.
"Over the past two years, our growth plans and expansion plans were disrupted by the Covid-19 pandemic. So, it was all about surviving and sustaining. Moving forward, we hope to regain momentum. We will endeavour to grow our bottom line, and we will let the market decide the value of our shares," he comments.
He is optimistic that the A-series mattress will be one of LSK's strongest pillars in the next two to three years.
"I really think this Cuckoo x Napure crossover product can propel LSK to the next level. I believe from next year onwards, this product can contribute at least 20% of LSK's turnover.
"In May, we had already surpassed our monthly target. Unfortunately, our sales and delivery were disrupted by the Full Movement Control Order (FMCO) from June to September," he adds.
Lee reveals that the initial target was to sell 1,000 A-series mattresses a month, which means about 12,000 units for 2021. It expects to double its sales target to 24,000 units next year.
"We sold about 1,500 units in May, which was very good. But now, as we recover from the FMCO and lockdowns, we need to restart the sales momentum. [I'm hoping] our sales could gradually pick up again. Conservatively, I think we can only hit about 8,000 units this year," he says.
As for next year's target, LSK is still discussing it with Cuckoo International.
"But if you ask me now, I think we should be looking at around 15,000 to 20,000 units," Lee says.
He believes LSK, or rather Napure, is a perfect match for Cuckoo, which had been looking for a partner to venture into the mattress business.
"Cuckoo International is responsible for sales and marketing while LSK will focus on research and development, manufacturing and delivery of the product. We are a good match and there are a lot of synergies to be derived. They can tap into our mattress expertise and we can tap into their strong customer base," he says.
Another advantage of the collaboration is that it can save LSK in advertising and promotional expenses, and hence the group will not incur much additional fixed cost; in other words, the business is incremental.
Over the years, LSK has been targeting the Chinese market with its products. But the group now hopes to penetrate into other markets by offering affordable rental plans for the A-series mattress.
"And if you think about it, if more customers opt for our rental plan, then in a way it's like recurring income for us. In fact, we are eyeing similar opportunities in not just Malaysia but also other neighbouring countries as well," says Lee.
Good night's sleep for shareholders?
A quick check on Bursa Malaysia filings shows that LSK has been consistently declaring a dividend per share of 2.5 sen between FY2018 and FY2020.
"We will try our best to deliver solid results and, hopefully, we can give our shareholders a good night's sleep. I would like to think that investors can just buy our stock and keep it for long-term investment," says Lee.
"They can put our shares under their mattresses, [figuratively,] and they can sleep soundly at night. We would pay dividends every year. And as we grow bigger, I believe our share price will also reflect the true value of our company."
Lee, 46, joined LSK in 1997 and was appointed executive director in 2004 before he became MD in 2011. His father, Lee Ah Bah @ Lee Swee Kiat, 82, founded LSK in 1975, and is its executive chairperson.
As at April 1, Lee Swee Kiat & Sons Sdn Bhd — the private vehicle of the Lee family — owned a controlling stake of 53.15% in LSK.
Among the top 30 shareholders of the company are Hong Leong Asia-Pacific Dividend Fund, Hong Leong Foundation, Hong Leong Dana Makmur, Affin Hwang Aiiman Quantum Fund, Affin Hwang Asset Management Bhd and PMB Shariah Dividend Fund.
LSK's deposits, cash and bank balances stood at RM16.07 million as at Sept 30, while borrowings totalled RM10.43 million, with a net cash of RM5.64 million.