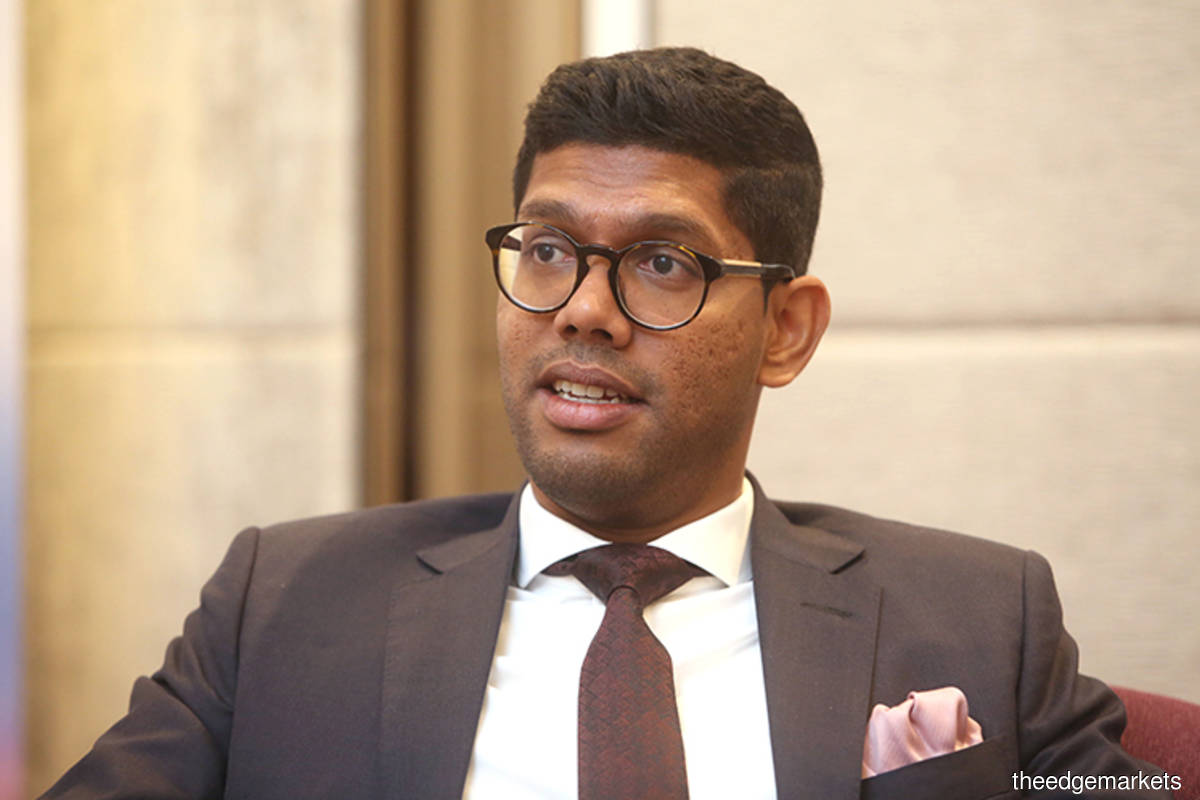 KUALA LUMPUR (July 21): The London School of Economics and Political Science (LSE)'s legal head Kevin Haynes has clarified that a degree from the University of London (UoL) in economics is not the same as a degree from the LSE.
"We do not consider graduates of the UoL to be graduates of LSE," Haynes replied in an email dated July 1 to queries from the Securities Commission (SC), a copy of which was provided to theedgemarkets.com.
This would indicate assertions that former Permodalan Nasional Bhd (PNB) president and CEO Jalil Rasheed who obtained a degree from the UoL is not an LSE alumni are right, despite the two — UoL and LSE — having a collaboration, under the UoL banner.      
LSE's Chris Kendrick, head of alumni and supporter engagement, had directed the SC to Haynes.
"Given a number of enquiries have been made to different people across LSE, for ease of coordination, please could you direct any further queries you may have on this matter to the head of our legal team, Kevin Haynes," Kendrick had emailed the SC.
This response came about because, prior to this clarification, an email from the executive assistant directorate of the LSE, Leda Cosentino, had indicated that a degree from UoL in association with the LSE, could be accurately called a degree from LSE.
However, this has now been corrected.
An SC spokesperson says, "Based on our inquiries with the London School of Economics and Political Science (LSE), the emails confirming he (Jalil) is an LSE graduate referred to in your question have been clarified subsequently by LSE as inaccurate."
This confusion comes on the back of questions about Jalil's credentials, which led to him stepping down eight months into the job.
In an image of what is allegedly Jalil's degree that has been shared online, his scroll stated that his degree is from "University of London in association with The London School of Economics and Political Science," which has led to some confusion. The former PNB CEO Jalil had obtained a Bachelor in Science with third class honours in accounting and finance in 2003.
To recap, Jalil vacated his position as president and CEO of the state-controlled unit trust fund PNB and tendered his resignation on June 13, citing personal reasons. Two days later, his resignation was accepted by the PNB board of directors at a special board meeting.
In the run up to his resignation, there were questions raised about his credentials, among which was his degree from UoL which had been mentioned more than once as a degree from LSE.
The notion then was that if Jalil had not been truthful about his qualification and other details of employment, how was he to be trusted with RM300 billion in PNB assets.
Nevertheless, Jalil has his fair share of sympathizers. On social media platforms, Jalil has said that he had received abusive calls from private numbers, and that his LinkedIn profile and non-PNB corporate emails had been hacked, which raised questions about his departure.
"This level of harassment made me worry for my family's well-being. In the end, I decided that it would be unfair to my family, should matters escalate," he said in a June 15 posting, which also gained him much sympathy.
In another posting, he said, "Often times, making the right decisions is riddled with difficulties and some will be unpopular" and "there was a line I would not cross", indicating there were issues at PNB and its investments.
However, others pointed out that he never clarified whether he graduated from LSE or UoL, and thus accused him of deviating from the issues raised against him.