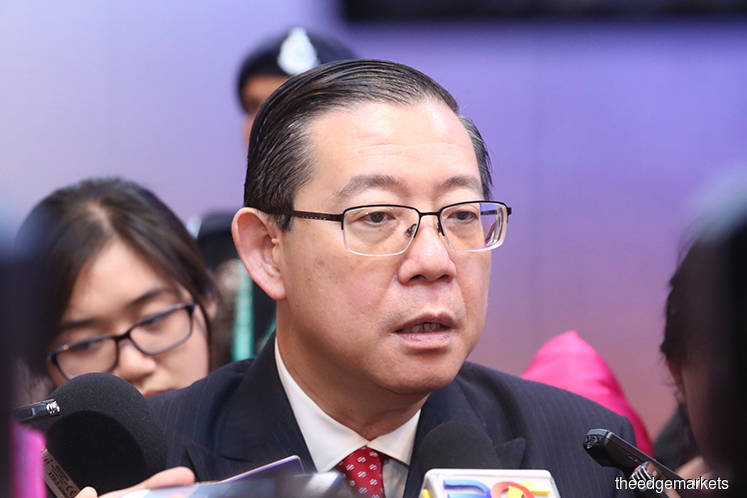 KUALA LUMPUR (Feb 22): Work package contractors (WPCs) of the Light Rail Transit 3 (LRT3), who have earlier complained about not being paid by Prasarana Malaysia Bhd, can now expect to receive the RM255 million remainder following the novation agreement signed by Prasarana, MRCB-George Kent Sdn Bhd and the WPCs today.
"I would like to clarify that Prasarana only has to pay RM760 million and not RM808 million as previously reported in the media last month," said Finance Minister Lim Guan Eng at the signing of the agreement. Works amounting to RM48.6 million had been rationalised, he added.
"From that RM760 million, Prasarana has already paid MRCB-George Kent RM504 million. The remaining RM255 million will be paid to the WPCs after (today's) signing based on the terms that have been agreed on," Lim said.
Meanwhile, Prasarana president and group chief executive officer Datuk Mohamed Hazlan Mohamed Hussain explained that payments had been made following the signing of the fixed-price contract for LRT3.
Lim said RM381 million had been paid before the signing of the fixed contract agreement and RM123 million after it.
Separately, the finance minister also has planned to increase capacity of the LRT3 from a current 6,210 passengers per hour per day (pphpd) by its completion in 2024 to 9,316 pphpd in 2033.
Subsequently, the capacity will be doubled to 18,630 pphpd in 2040.
"Based on the current plan, the LRT3 capacity will be increased in stages, following demand in the near future instead of 30 years down the road," Lim said.
"Under the previous scope of the LRT3, it would have a capacity of 21,290 pphpd even though that capacity would only be required by 2050," he added.