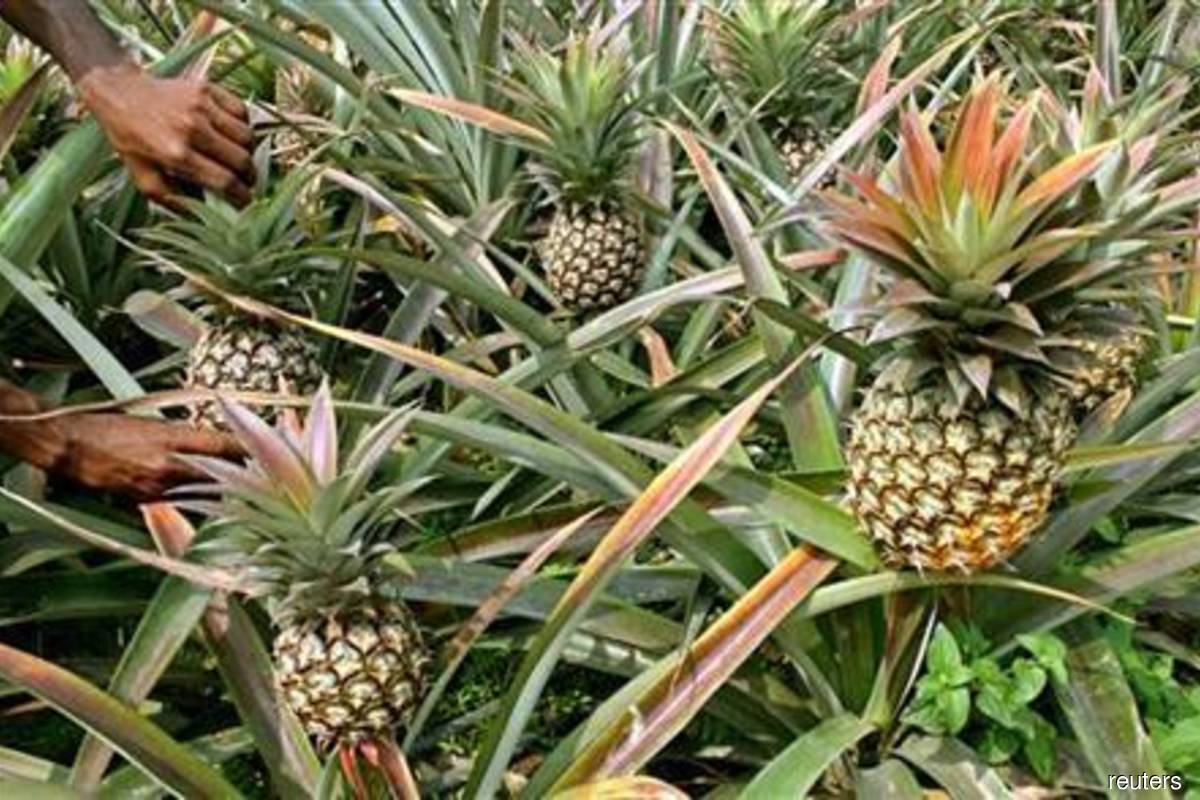 MUAR (Sept 20): The Malaysian Pineapple Industry Board (LPNM) is currently working with FGV Holdings Bhd to develop ruminant animal feed pellets produced from the pineapple waste as a new downstream product. 
Its chairman, Datuk Dr Sahruddin Jamal said a study to develop the latest product has been carried out since last year to ensure it can penetrate the market next year.
"The first industrial-scale project is only expected to be done in November this year in Pahang.
"We are confident this latest effort will add value to the pineapple industry and boost pineapple growers' income," he told reporters after closing the Pineapple Crop Technology Management and briefing programme here today.
Dr Sahruddin said the ruminant animal feed pellets are more eco-friendly with higher composition of nutrients in terms of energy and fibre compared to the existing ones.
"We expect the product to come onstream next year. So maybe, LPNM will set up certain hubs that are more strategic to allow farmers to send their pineapple wastes to us for a semi-process before the final product at the factory," he said.
On the programme which was attended by 150 participants, Dr Sahruddin said it is aimed at providing exposure and disseminating information on the various economic resources of pineapple agriculture to Felda residents, especially the younger generation.
This is in line with the development of the pineapple industry which has high demand from the global community including China, he added.