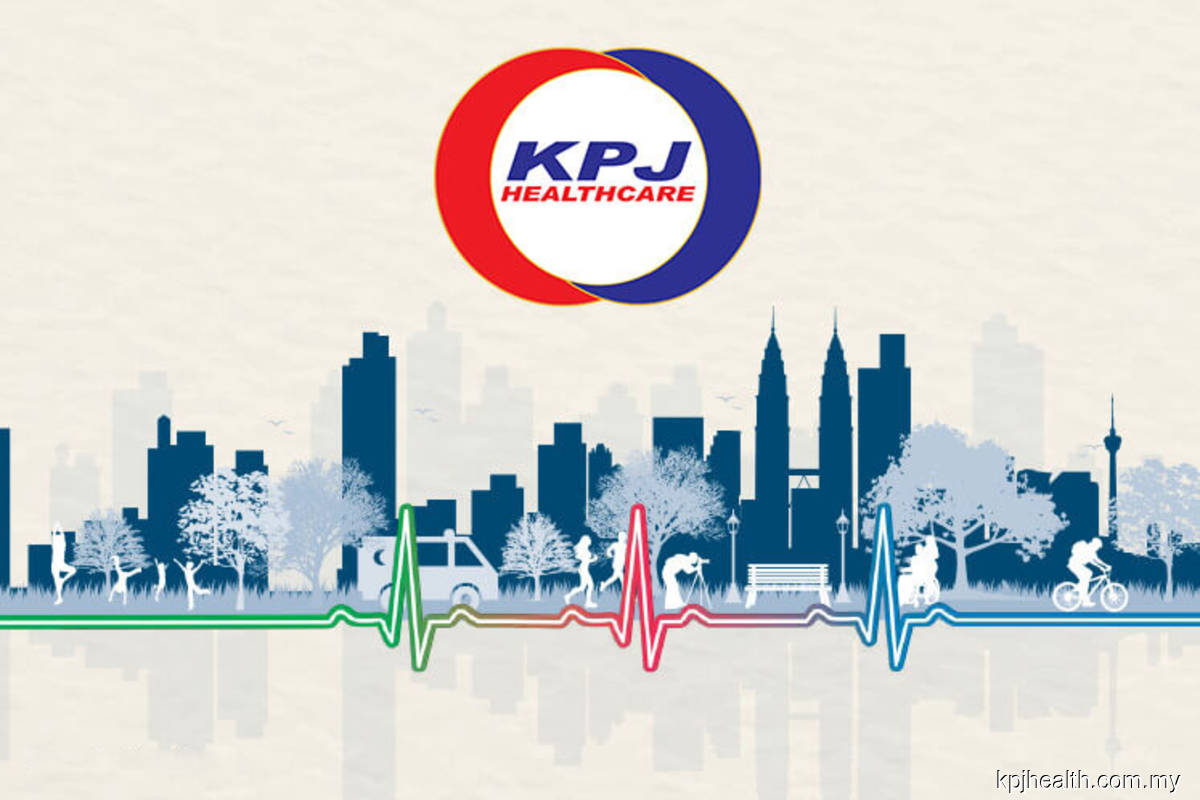 KUALA LUMPUR (May 25): KPJ Healthcare Bhd's net profit tumbled 66.32% to RM12.98 million or 0.3 sen per share in the first quarter ended March 31, 2021 (1QFY21), from RM38.53 million or 0.9 sen per share a year earlier, due to lower patient numbers following the implementation of the second Movement Control Order (MCO 2.0) for more than a month from Jan 13.
"Tighter movement control has resulted in the postponement of elective and non-urgent treatments, evidenced by a 7% decline in the number of patients from 764,899 in 4QFY20 to 712,547 patients in 1QFY21. Bed occupancy rate was also down by four percentage points from 43% to 39%," the group said in a statement.
KPJ said the lower profit was also due to the group recognising tax credits from the recognition of investment tax allowances and additional revaluation surpluses arising from revaluation of land and buildings as at Dec 31, 2020.
Revenue fell 9% to RM605.94 million, from RM665.82 million in 1QFY20.
"Significant restrictions placed on movement have affected all business, even resilient sectors such as healthcare," said KPJ group managing director Ahmad Shahizam Mohd Shariff. "The imposition of MCO 2.0 in January 2021 continued to have an impact on patient numbers in the first quarter, while we focused on optimising our costs and operational performance during this challenging period."
Ahmad Shahizam added, however, that foundational shifts occurring in the industry presented new opportunities for capturing new markets and improving the healthcare experience.
"With KPJ's new transformation programme, we are aiming to implement a number of key strategies in 2021 for the company to adapt and thrive in the post pandemic environment," he said.
As part of its transformation programme, Ahmad Shahizam said the group has identified key strategic focus areas over 2021 and 2022 that would cover greater adoption of virtual health and other digital innovations as well as new public-private collaborations.
In the near term, he said the group is actively relieving pressure on public hospitals by taking on decanted non-Covid-19 cases.
The group is offering more than 100 different services and procedures to the Ministry of Health, based on a cost recovery formula to ensure they are affordable. This will help partially offset the reduction in our usual revenue streams from private paying patients during this period.
Shares of KPJ Healthcare closed up 0.5 sen or 0.5% at RM1, for a market capitalisation of RM4.45 billion.