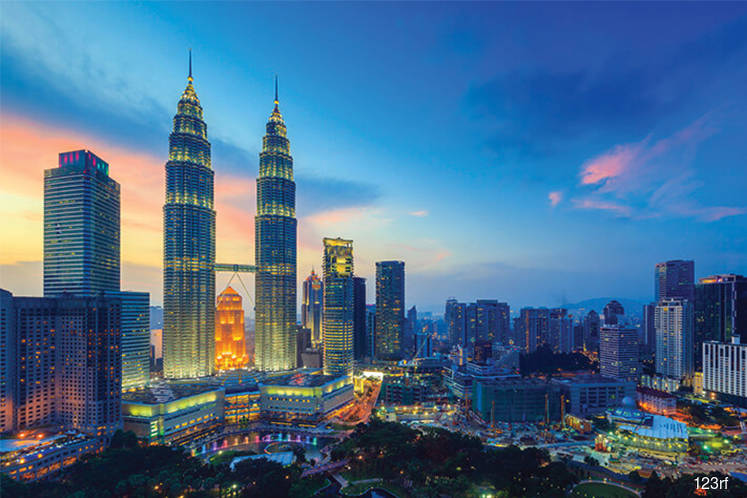 KUALA LUMPUR (Dec 5): Household spending has been a key driver of growth in Malaysia over the past year but its momentum is not expected to last, says the Institute of Chartered Accountants in England and Wales (ICAEW).
As a result, the country's economic growth will be slower next year, ICAEW said.
It projects Malaysia's gross domestic product (GDP) growth to slow from 4.4% in 2019 to 4% in 2020. This is significantly slower than the government's 2020 GDP forecast of 4.8%, from 4.7% in 2019.
"Behind this reasoning is that householding spending, which has been the key engine of growth, will actually start to moderate. It's still going to remain quite healthy, but we're not expecting growth at the level that we've been experiencing," said ICAEW economic advisor Sian Fenner.
Fenner, who is also Oxford Economics lead Asia economist, said this during the launch today of the fourth quarter report of the ICAEW Economic Insight: South-East Asia.
She said household spending growth, which grew 7% year-on-year, enjoyed the support of a three-month tax-free holiday, low inflation, income tax returns and cash handouts, boosting disposable income. However, the effect from these benefits are expected to fade.
"While there's been quite a number of favourable tailwinds that has supported household spending, we're starting to see some of those underlying fundamentals, start to fade. There's no longer the support of the Goods and Services Tax (GST) being abolished or tax free holiday. We're also starting to see inflation start to nudge up a little bit, but primarily, it's the softening in the labour market. So, we think households will just rein in their spending growth next year," she explained.
A more accommodative monetary policy stance expected
Based on that forecast and to help ease domestic spending next year, Fenner believes more monetary policy easing is warranted, as the government presented only a mildly expansionary budget for 2020.
"While the US Federal Reserve signalled a pause in November, we still expect it to reduce rates once more in March 2020. Regional central banks are also set to maintain an accommodative bias in their policies.
"This provides a window for Bank Negara Malaysia (BNM) to adjust rates lower, without excessive pressure on the ringgit. Following the recent 50bp cut in the Statutory Reserve Requirement, we expect the BNM to reduce the policy rate by 25bp in Q1, 2020, bringing the policy rate to 2.75%," Fenner said.
Malaysia's inflation dynamics also favours a more accommodative monetary policy stance, she added.
Inflation picked up to 1.3% year-on-year in Q3, though in the nine months to-date, averaged only 0.6%.
"We expect inflation to trend higher, as the impact of the removal of the GST fades and a targeted fuel subsidy and digital tax are introduced in 2020. However, we still forecast overall inflation to be only 0.7% this year, before rising to 2.1% in 2020, on par with average inflation over the past decade," Fenner said.