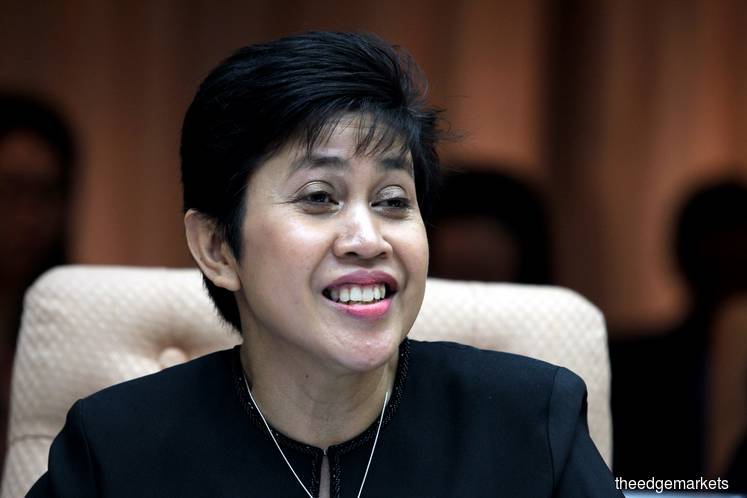 KUALA LUMPUR (Aug 17): Malaysia's economy is expected to grow at 5% in 2018, slightly lower from the earlier projection of between 5.5% and 6%, taking cues from the US's trade war with China, according to Bank Negara Malaysia (BNM).
BNM Governor Datuk Nor Shamsiah Mohd Yunus said the central bank has observed growth projection weakness confined to specific sectors and factors and not on the general economy.
"Our latest estimate growth for 2018 is likely to be around 5%, lower than our earlier projection.
"At this new range, growth remains firm and Malaysia continues to be one of the fastest going economies in the region," she told a media briefing to announce the country's second quarter 2018 gross domestic product (GDP) today.
Nor Shamsiah said the growth momentum will be supported by several factors including sustained global growth and trade momentum, private sector spending, as well as favourable labour market conditions.
Further, the recovery of commodity output and strong business and consumer sentiments will also boost the growth path.
"Given this sound fundamental, Malaysia is well placed to position the economy on a firmer [footing] to withstand medium- to long-term global and domestic challenges," she added.
While headline inflation is projected to moderate, the extent of the moderation would depend on the pass-through from changes in the consumption tax policy.
"Underlying inflation, which excludes the impact of changes in the consumption tax policy, is expected to remain relatively stable in the coming quarters, supported by sustained private sector spending," she said.