This article first appeared in The Edge Malaysia Weekly, on June 27, 2022 - July 03, 2022.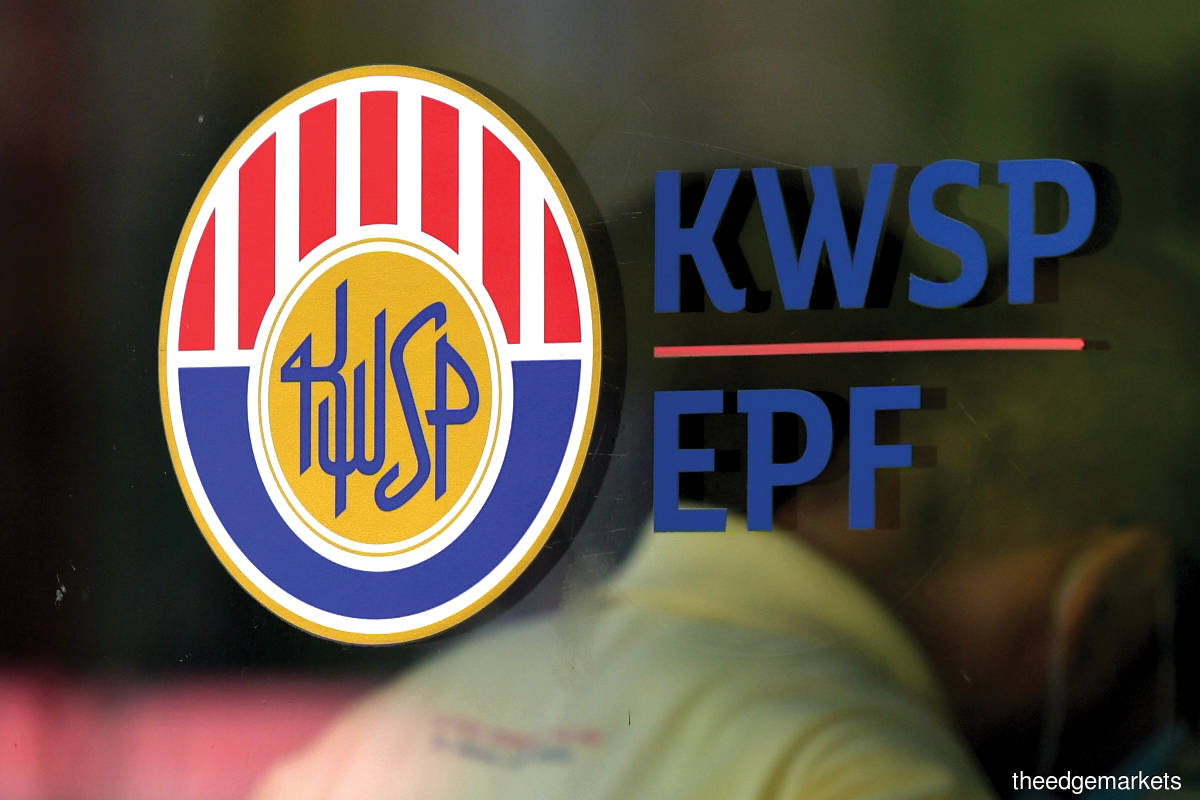 THE investment income of the Employees Provident Fund (EPF) for the first quarter of 2022 (1Q2022) may have come 17.8% lower year on year and 16.7% lower quarter on quarter, but a dividend of 5% to 5.5% for the whole year is still well within reach, The Edge's back-of-the-envelope calculations show.
While 2Q2022 looks tough, it is still not impossible for the pension fund to deliver close to last year's outsized dividend of 6.1% for conventional savings and 5.65% for shariah savings.
The EPF's gross investment income of RM15.85 billion for 1Q2022 was still 13.6% above its five-year quarterly average of about RM14 billion.
Even though the RM1.09 billion write-down in listed equities for the quarter was more than the amount it wrote down in the first three quarters of last year, the EPF's net investment income of RM14.76 billion for 1Q2022 is still above three of its four quarterly performance last year.
If one were to do a simplistic annualisation of the 1Q2022 performance, there is still enough to match the size of its dividend payout of RM56.72 billion in 2021. This also assumes that there will not be a need for further sizeable write-downs and that the amount needed to pay every 1% of dividend to EPF members does not grow significantly above last year's RM9.4 billion.
To be sure, repeating its outperformance last year is no small feat, given the volatility in global markets — especially after the US Federal Reserve turned more hawkish in June than it was in March to tame runaway inflation, and began winding down its US$9 trillion (RM39.62 trillion) balance sheet. The latter is what pundits call quantitative tightening (QT), the reverse of quantitative easing (QE) that drove valuations for various assets higher as investors look to riskier assets in search of stronger returns. The Russia-Ukraine war, which began mid-February, exacerbated challenges.
As at end-May 2022, the MSCI Emerging Markets Index had skidded 11.76%, the MSCI All Country World Index (ACWI) had slipped 12.83% while the MSCI World Index was down 12.97%. All three indices were still showing negative double-digit year-to-date returns at the time of writing. The local bellwether FBM KLCI, meanwhile, had a negative return of 8.35% year to date as it closed at 1,436.7 points on June 24, according to Bloomberg data.
And like last year, the EPF needs to adjust its portfolio to accommodate the fourth — and what the fund hopes to be the last — Covid-19-related special withdrawal of up to RM10,000 each that opened for application for a month starting April 1. Payment began from April 18.
As at April 14, some 5.3 million eligible members had applied to withdraw a total of RM40.1 billion.
While the EPF made no mention of the final amount of this special withdrawal — for which applications closed on April 30 — it is understood that the final amount approved for the special withdrawals is close to RM45 billion. That's 4.4% of the EPF's overall investment assets, which grew to RM1.02 trillion as at end-March 2022.
The RM45 billion brings the amount of total Covid-19-related withdrawals to some RM155 billion from RM110 billion last year.
Gross withdrawals were estimated at some RM130 billion last year, pushing the EPF to book its first net withdrawal in 20 years of RM58.2 billion given that gross contributions were reportedly RM71.8 billion in 2021. To accommodate the large withdrawals, the EPF said it had to make tough decisions, including holding back investments domestically and prematurely taking profits on overseas investments that it would have otherwise kept to enjoy further upside.
"In addition to prioritising members' interests and future well-being, the EPF also needs to ensure it is able to perform going forward. Any further withdrawals would financially impact the EPF and weaken the fund's current portfolio position and capacity to ensure sustainable returns. We will strive to ensure the health of our finances and globally diversified portfolio, guided by our Strategic Asset Allocation (SAA), so that we are able to ride out volatilities in pursuit of our long-term portfolio objectives," EPF CEO Datuk Seri Amir Hamzah Azizan said in a June 21 statement.
According to him, the EPF had a "strong start in the earliest part of the first quarter, but the situation took a turn as global markets suffered a decline, causing lower returns in bonds and equities throughout the remaining quarter".
Although the market slowdown "impacted" its earnings from equities, Amir said in the statement that the EPF "managed to leverage on its portfolio position to capitalise on additional gains".
Equities were the best-performing asset class in 1Q2022 by far — contributing 66% or RM10.46 billion to its gross investment income — compared with 30% or RM4.75 billion for fixed income instruments, 2% or RM0.36 billion from real estate and infrastructure and 2% or RM0.28 billion from money markets instruments.
It is worth noting that equities contributed 58% of total gross investment income for the whole of 2021, up from 48% in 2020 and 45.8% in 2019. That said, the EPF also saw equities contributing an outsized 74% or RM14.28 billion of gross investment income in 1Q2021 ahead of huge withdrawals last year. Only the EPF knows how much premature selling had to be done to cater to the change in its liquidity needs.
For the 1Q2022, the EPF said foreign assets, which make up 37% of its asset base, contributed RM8.23 billion or 52% to its gross investment income.
Income from fixed income instruments, which includes Malaysian Government Securities (MGS) and their equivalent, was higher compared with RM3.89 billion recorded in 1Q2021 "largely due to higher yields in 1Q2022".
Commenting on the whipsaw in the equities market, Amir said the EPF would continue to rebalance its position in stocks that are fundamentally strong but undervalued.
In its statement, the EPF added that "the next quarter onwards will see the EPF taking a cautious stance to navigate the downside risks associated with post-pandemic recovery and the war in Ukraine" given that inflationary concerns, supply chain disruptions and monetary tightening by a number of major central banks are likely to impact the performance of the equities as well as the bond market.
What's certain is the strength of its SAA will be put to the test during these tough times.