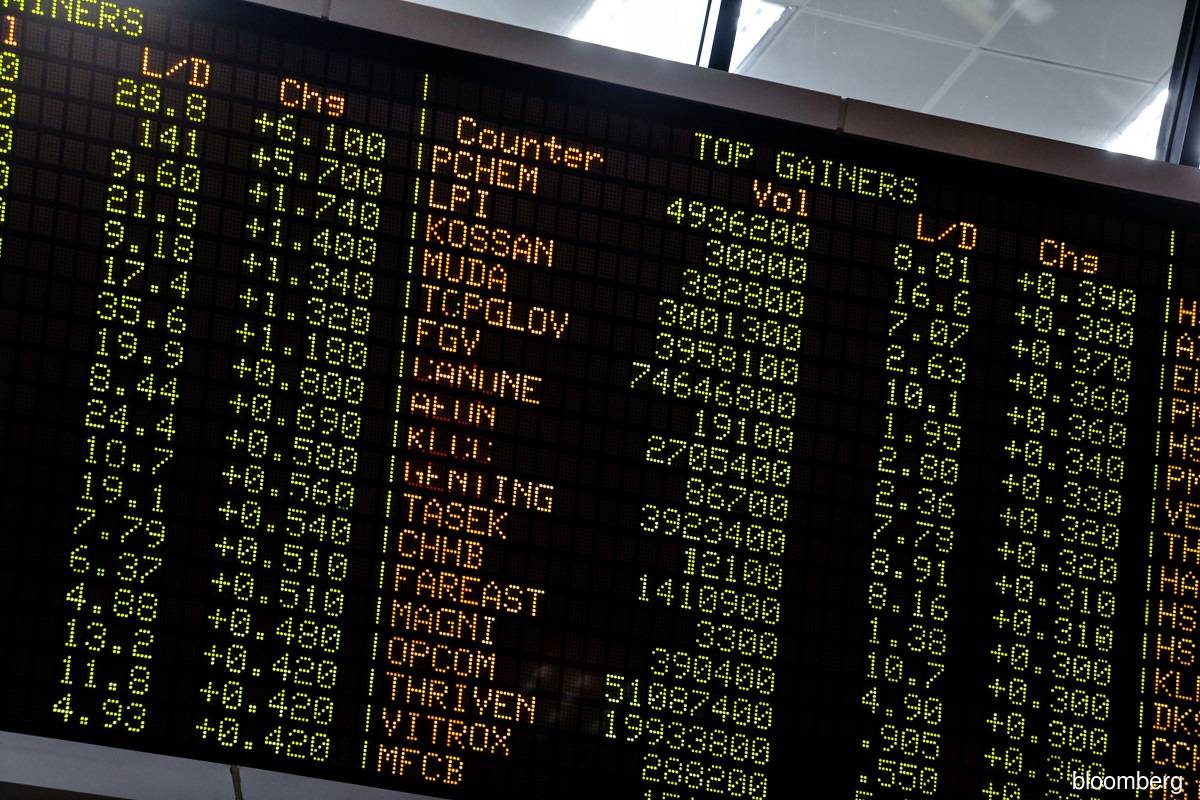 KUALA LUMPUR (Jan 27): Retail interest has yet to heat up in the new year. While retail investors were seen flocking to the stock market shortly after the implementation of the Movement Control Order (MCO) in March last year, it has been quite a different scenario in MCO 2.0.    
It is now three weeks in MCO 2.0 since Jan 13 and the daily trading volume on the stock exchange has been below eight billion shares.
The highest daily trading volume since the return to a strict lockdown (which has now been extended to all States, save for Sarawak, until Feb 4), was on Monday when there were 7.48 billion shares traded worth RM5.16 billion.
The lowest daily trading volume since the start of MCO 2.0 was on Wednesday, Jan 20, which saw 5.86 billion shares done with a turnover of RM4.38 billion.
This is far lower compared with last year when the daily trading volume was at above 15 billion. It hit a record high of 27.8 billion on Aug 11, 2020, as retail investors flocked to the local bourse amid the penny stock fever and the craze for rubber glove counters.
Last year, retail participation reached a high of 45.9% in the first half of August. As of Jan 26 this year, local retail participation at the local bourse stood at 37.55%, which is still higher compared with 24.5% registered in 2019.
Last month, of the 213.2 billion shares traded in December, retail investors accounted for 43.7% while local institutions accounted for 24.21%.
Meanwhile, local institutions remain the key group of investors on Bursa, accounting for 44.54% of trading participation, while foreign investors accounted for 17.9% of trading participation (as of Jan 26).
However, it is worth noting that there isn't any blanket loan moratorium, which had put some extra cash in retail investors' pockets last year.
When contacted, both Areca Capital Chief Executive Officer (CEO) Danny Wong and Rakuten Trade Head of Equity Sales Vincent Lau viewed that one reason for the more muted trading volume is that equity valuations are not as attractive now compared with the previous MCO period when there were lots of bargains after the global equity rout.
Wong commented that in the previous MCO, retail investors were moving their money from the banking system into the capital market as a result of the loan moratorium. This time around, such a massive movement has not occurred resulting in the lower trading volume, according to him.
Still, Rakuten's Lau considers current trading volume as commendable and it is at a healthy level, given the economic uncertainties on the horizon.
That said, Lau and Wong do not rule out the likelihood of higher retail participation later.
However, market sentiment has been affected by the resurgence of Covid-19 cases and that MCO 2.0 would also hinder the economic recovery. Wong said retail interest may return should things improve in the next few months.