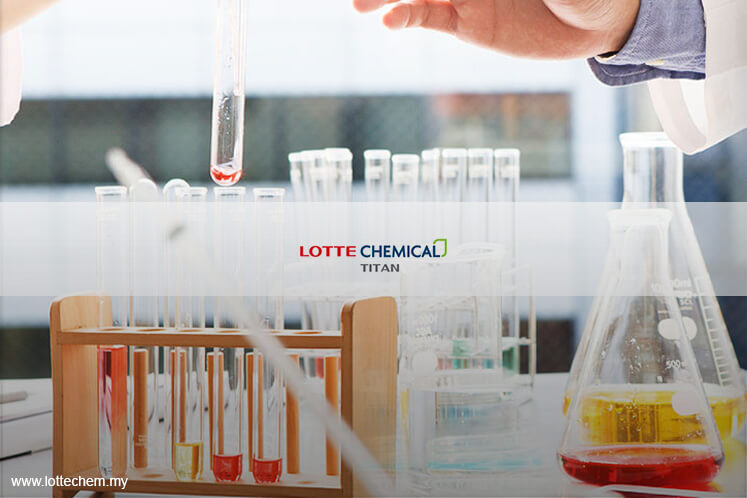 KUALA LUMPUR (July 4): Retail investors who subscribed for Lotte Chemical Titan Holding Bhd (LCT) shares at RM8 per share will be refunded RM1.50 per share after the final retail price was set at RM6.50.
In a filing to Bursa Malaysia, the chemical group also confirmed that investors have an option of selling back the shares to the group.
LCT is offering the share buy-back option after it slashed the size of its initial public offering (IPO) to 25.13% of its enlarged share capital of 2.3 billion shares from 30% initially. This comes after it cut its institutional offering by 160.48 million shares following subdued demand by institutional investors.
"The buy-back offer offers an opportunity for the affected investors who do not have knowledge of the new IPO offering size to act on or reconsider their investment decision," said LCT.
Retail investors may submit the buy-back request form between July 12 and 18. Payment will be made by the company via bank transfer or cheque within 10 market days.
The retail offering of the IPO comprises 49.366 million shares for the Malaysian public and 6.417 million for directors and employees of LCT.
Malaysia Issuing House said 7,386 applications were received for 32.02 million shares under the retail offering for the Malaysian public, and 178 applications for 2.49 million shares from the directors and employees.
The issuing house said the 21.27 million unsubscribed retail portion shares were reallocated to institutional investors.
Lotte Chemical Titan's listing, which is set on July 11, is the biggest in Malaysia since 2012.