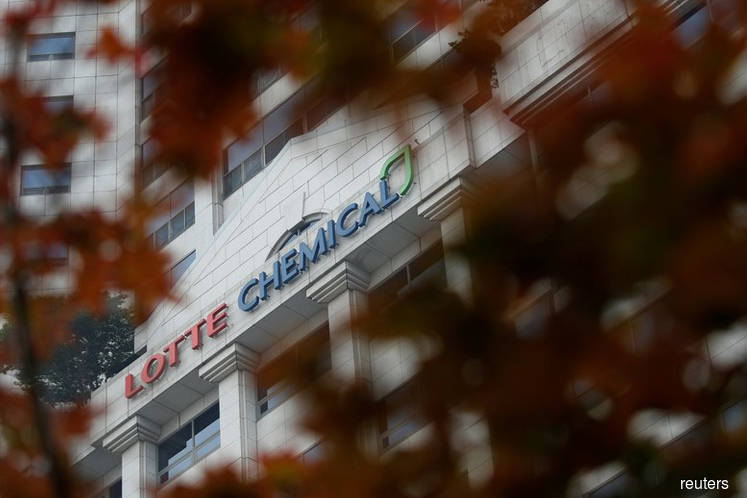 KUALA LUMPUR (March 18): Lotte Chemical Titan Holdings Bhd's new petrochemical project in Cilegon, Indonesia, the Lotte Chemical Indonesia New Ethylene (LINE) project, will now undergo land preparation work for 1.31 trillion Indonesian rupiah or RM377.16 million.
The job will be undertaken by its sister company, Lotte Engineering & Construction Co Ltd (LEC), with Indonesian construction company Hans Enjiniring dan Konstruksi (HEK) at the above contracted value. LEC is 43.79% owned by Lotte Chemical Corp, the major shareholder of Lotte Chemical Titan.
The group's wholly-owned PT Lotte Chemical Indonesia inked the land preparation contract with LEC and HEK last Friday. The contract is regarded as a related party transaction due to LEC's involvement.
The announcement to Bursa Malaysia today came after the group held a ground-breaking ceremony for the LINE project on Dec 7.
At the time, Lotte Group's chairman had said the successful implementation of the LINE project would be a significant milestone for the Lotte Group and the company's plans to be a top-tier petrochemical company in Southeast Asia.
Construction of the LINE project, which includes a naphtha cracker and large-scale petrochemical complex that produces downstream products, is expected to commence in 2019 or 2020, to be completed in 2023.
"The total contract price (and consequently, the transaction value) was based on the most competitive quotations received from LEC and unrelated third parties for similar services," said Lotte Chemical Titan in its filing today.
Pursuant to a joint operation agreement dated Oct 15, 2018, Lotte Chemical Titan said LEC will have a 70% participating interest in the project, while HEK will have the remainder 30%.
"As such, the total value of the contract attributable to LEC at 70% participation pursuant to the joint operation agreement is IDR 919.901 billion or RM264.01 million," said Lotte Chemical Titan.
It added that the contract will not have any material effect on the earnings per share, net assets per share, gearing, share capital and substantial shareholders' shareholdings of Lotte Chemical Titan for the financial year ending Dec 31, 2019.
Lotte Chemical Titan's shares were trading 2 sen lower at RM4.27 at 4.05pm, valuing the group at RM9.75 billion, after 348,600 shares were traded.