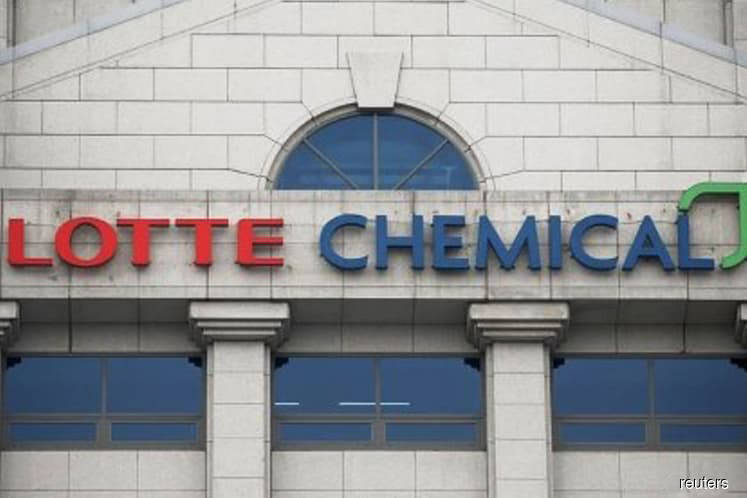 KUALA LUMPUR (Jan 30): Lotte Chemical Titan Holding Bhd's (LCT) net profit for the fourth quarter ended Dec 31, 2018 slumped 97% to RM10.13 million from RM378.15 million a year earlier, due mainly to margin squeeze resulting from high feed stock costs coupled with falling product prices.
In a filing today, LCT said revenue for the quarter rose 10% to RM2.34 billion from RM2.12 billion, on the back of higher sales volume.
LCT proposed a final dividend of 17 sen per share, subject to shareholders' approval at its annual general meeting.
For the full year ended Dec 31, LCT's net profit fell 26% year-on-year to RM786.23 million from RM1.06 billion. Revenue rose to RM9.24 billion from 7.82 billion a year ago.
On its prospects, LCT said the economic environment remained challenging with recent downgrade in International Monetary Fund outlook for global economy in 2018 and persisting into 2019, citing impact from global trade tensions.
"Bracing for the global trade impact, emerging markets and SEA region will experience similar headwinds where economic activities are expected to slow down in 2019," it said.