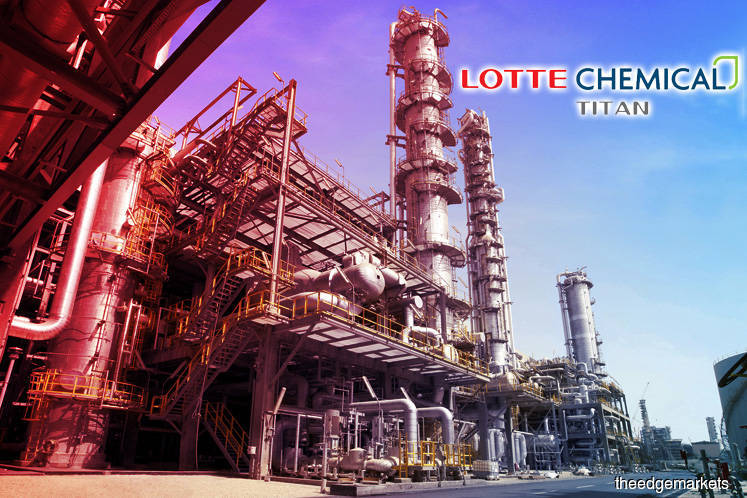 KUALA LUMPUR (April 29): Lotte Chemical Titan Holding Bhd's (LCT) net profit for the first quarter ended March 31, 2019 slumped 77.1% to RM55.83 million from RM244.2 million a year earlier, on the back of margin squeeze from fall in product selling prices.
In a filing with Bursa Malaysia today, LCT said revenue for the quarter dipped 2% to RM2.17 billion from RM2.21 billion previously, due to decrease in average product selling price.
Earnings per share for the quarter dropped to 2.46 sen versus 10.74 sen a year earlier.
On its prospects, LCT said crude oil prices have been increasing since end of last year and is likely to extend until end of 2019, adding that new US sanctions on Venezuela and removal of waivers on Iranian crude oil export will further reduce global crude oil supply.
It said moving forward, crude oil would remain volatile.
"Domestically, new additional capacities are expected to create short-term supply and demand imbalances. The additional supply is expected to be gradually absorbed by the high consumption growth in the Southeast Asia (SEA) region," it said.
LCT said the economic environment remains challenging with recent the downgrade in International Monetary Fund outlook for global economy in 2019, citing impact from global trade tensions.
"Bracing for the global trade impact, emerging markets and SEA region will experience similar headwinds where economic activities are expected to slow down in 2019," the group said.