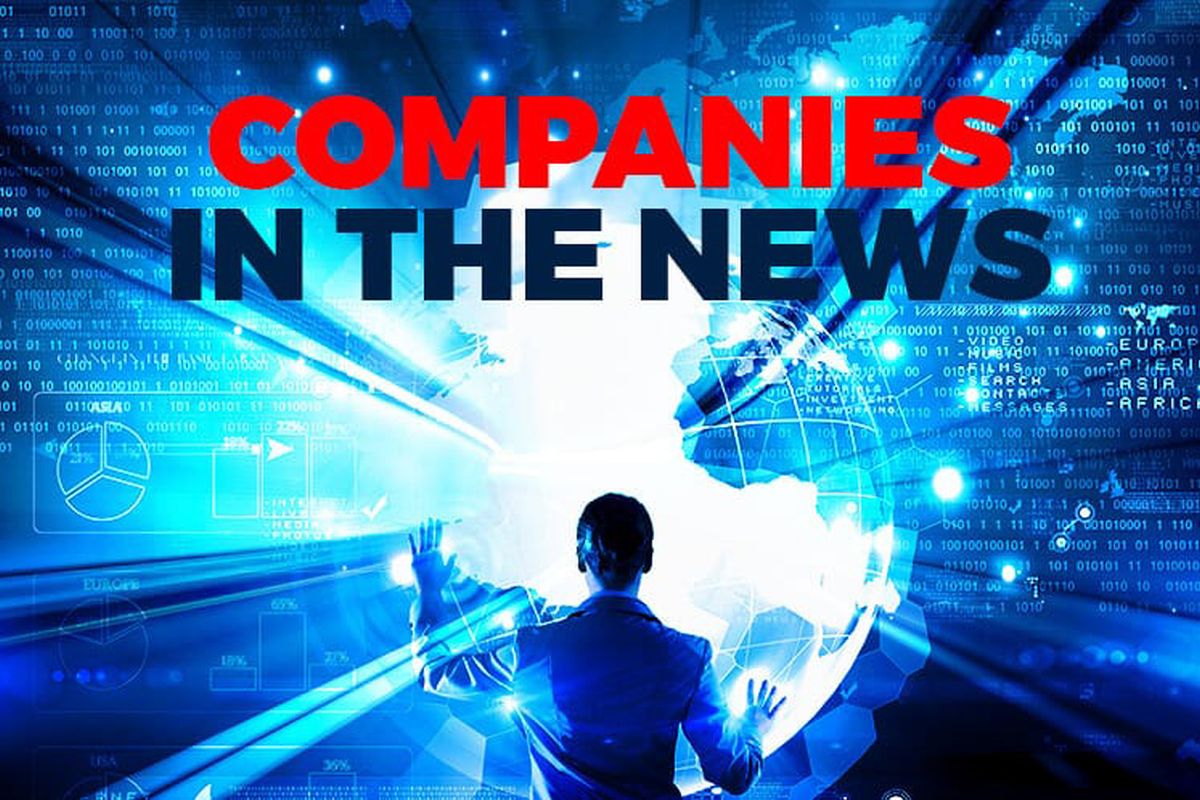 KUALA LUMPUR (Nov 24): Here is a brief recap of some corporate announcements that made news on Thursday (Nov 24) involving Lotte Chemical Titan Holding Bhd, Capital A Bhd, Hap Seng Consolidated Bhd, Genting Malaysia Bhd, Genting Bhd, Pharmaniaga Bhd, MBM Resources Bhd, DRB-Hicom Bhd, Tropicana Corp Bhd, Sime Darby Bhd, Berjaya Land Bhd, Berjaya Food Bhd, YTL Corp Bhd, Malayan Cement Bhd, YTL Power International Bhd, and YTL Hospitality Real Estate Investment Trust.
Lotte Chemical Titan Holding Bhd (LCT) has declared a special dividend of 13.98 sen per share for the financial year ending Dec 31, 2022 (FY2022) out of the retained earnings intended to reward its shareholders. The special dividend is payable on Dec 29, with an ex date of Dec 8 and an entitlement date of Dec 9.
Capital A Bhd has clarified that the recent cyberattack was on redundant systems and did not affect its critical systems. It was reported that Capital A, formerly known as AirAsia Group Bhd, fell victim to a ransomware attack on Nov 11 and 12 by Daixin Team.
Hap Seng Consolidated Bhd's third quarter net profit jumped 47.75% year-on-year to RM563.75 million from RM381.55 million, following the completion of its 100% stake disposal in HS Credit (Birmingham) Ltd in August, from which it gained RM425.1 million. The 3QFY22 net profit for the three months ended Sept 30 was also achieved on the back of a 20.86% rise in revenue to RM1.97 billion from RM1.63 billion in the previous year's corresponding quarter, driven by stronger contribution from plantation, automotive, trading and building materials divisions. The diversified group declared a second interim dividend of 20 sen per share, payable on Dec 21.
Genting Malaysia Bhd (GenM) and Genting Bhd both swung back to profitability in 3QFY22 underpinned by strong recovery in overall business volume across the leisure and hospitality segment after the reopening of national borders and relaxation of travel restrictions.
GenM posted an RM11.38 million net profit compared to RM289.25 million net loss in the same period a year ago mainly on higher revenue contributions from its leisure and hospitality businesses in Malaysia, the US and the Bahamas. The group's revenue in 3QFY2022 was RM2.27 billion, almost three times the level reported in 3QFY21, led by the RM1.38 billion increase in revenue from the Malaysian leisure and hospitality business.
Meanwhile, Genting posted RM128.02 million net profits compared to RM344.55 million net loss for the same period a year earlier. It recorded revenue of RM6.12 billion, an increase of 75% compared with RM3.5 billion posted for the previous year's corresponding quarter, mainly from the Malaysian and Singaporean leisure and hospitality division.
Pharmaniaga Bhd saw its third-quarter net profit fall 82.7% to RM8.62 million from RM49.84 million a year earlier, on lower sales as the country enters into the endemic phase. Revenue for the current third quarter under review dropped 56.6% to RM924.68 million from RM2.13 billion in 3QFY2021, on lower sales from its concession segment due to the timing of orders from the Ministry of Health. Pharmaniaga declared a third interim dividend of 0.6 sen payable on Feb 22, 2023.
MBM Resources Bhd posted a net profit of RM60.8 million for 3QFY2022 compared to a net loss of RM5.25 million in the same period last year. Revenue jumped 169.42% to RM621.17 million from RM230.56 million in the same period a year ago with better performances seen by both the group's motor trading and auto parts manufacturing divisions.
DRB-Hicom Bhd continues its march to profitability this year, with a sterling performance in 3QFY22 when the conglomerate recorded a net profit of RM143.95 million, almost reversing the net loss of RM179.44 million in the corresponding quarter in 2021. During the quarter, the group recorded RM4.54 billion in revenue, which was more than double the RM2.12 billion revenue in the corresponding quarter in 2021. The positive financial results were attributed to the better performance across the group's operating segments, especially the automotive, banking as well as the aerospace and defence sectors.
Property developer and hospitality group Tropicana Corp Bhd remained in the red in 3QFY22, recording a net loss of RM26.27 million because of higher income tax expenses of RM22.64 million during the quarter, compared with RM6.37 million in 3QFY21. Revenue, in contrast, surged 88.7% to RM321.64 million from RM170.46 million buoyed by the improvement of the group's property investment, recreation and resort operations on the back of the reopening of borders as well as higher progress billings across key projects in the Klang Valley and Southern Region.
Separately, the group plans to raise up to RM239.38 million via the placement of up to 10% of its total issued shares to independent third party investors on a date to be announced later. The proceeds will be used for its new and existing property developments and to repay bank borrowings.
Sime Darby Bhd saw its first-quarter net profit decline 12% year-on-year, due to weakening consumer sentiment in China which impacted the motor division, higher finance costs and loss from discontinuing operations as it completed the sale of Weifang Port companies in China in November. Net profit for its first financial quarter ended Sept 30, 2022  fell to RM207 million, from RM236 million a year ago, although revenue grew 14.5% to RM12.18 billion from RM10.63 billion.
Berjaya Land Bhd (BLand) returned to the black in 1QFY23, posting a net profit of RM8.45 million versus a net loss of RM74.3 million in the same period a year ago.
Net profit for the quarter under review was due to higher revenue amid improved performances by its business segments after the resumption of international and domestic travels and further relaxation of the Covid-19 standard operating procedures. Quarterly revenue jumped 77.35% to RM1.71 billion from RM963.04 million on higher revenue from the gaming segment operated by STM Lottery Sdn Bhd — mainly due to higher number of draws conducted, from only eight draws in 1QFY22 to 46 draws in 1QFY23.
On another development, BLand's wholly owned unit Nural Enterprise Sdn Bhd has disposed of a total of 11 million shares, representing about a 0.63% stake, in Berjaya Food Bhd (BFood) for RM9.9 million or 90 sen apiece. Following the disposals, BLand's stake in BFood was trimmed to 1.96% from 2.28% as of Oct 18.
YTL Corp Bhd said its net profit fell by 65.21% in 1QFY23 to RM36.6 million from RM105.22 million in 1QFY22 due to higher construction and finance costs incurred. Revenue rose 28% to RM6.49 billion from RM5.06 billion.
Its cement unit, Malayan Cement Bhd, swung to the black with a net profit of RM953,000 for 1QFY23 versus a net loss of RM23.75 million a year earlier. Revenue for the quarter leapt three-fold to RM858.85 million from RM284.58 million last year, as the group fully consolidated the revenue of its acquired cement and ready-mixed concrete companies, versus nine days of revenue consolidation in 1QFY2022.
YTL Power International Bhd's net profit for 1QFY2023 jumped almost five times year-on-year on stronger contribution from its power generation business thanks to higher retail prices in Singapore. Net profit soared to RM173.28 million for 1QFY2023, from just RM35.4 million a year ago, while revenue grew 35% over the same period to RM4.74 billion from RM3.51 billion.
YTL Hospitality Real Estate Investment Trust (YTL Hospitality REIT)'s income available for distribution for 1QFY23 increased 72.74% year-on-year to RM30.95 million, despite the REIT recording net property income that was at the same level as the corresponding quarter in FY2022. This was due to normalization of rental after the end of the rental deferral program on June 30, 2022. In 1QFY2023, YTL Hospitality REIT's net property income (NPI) stood at RM58.14 million, which was comparable with the NPI of RM58.16 million in the same quarter a year earlier. This was despite its quarterly revenue rising 24.49% y-o-y to RM112.26 million during the quarter.